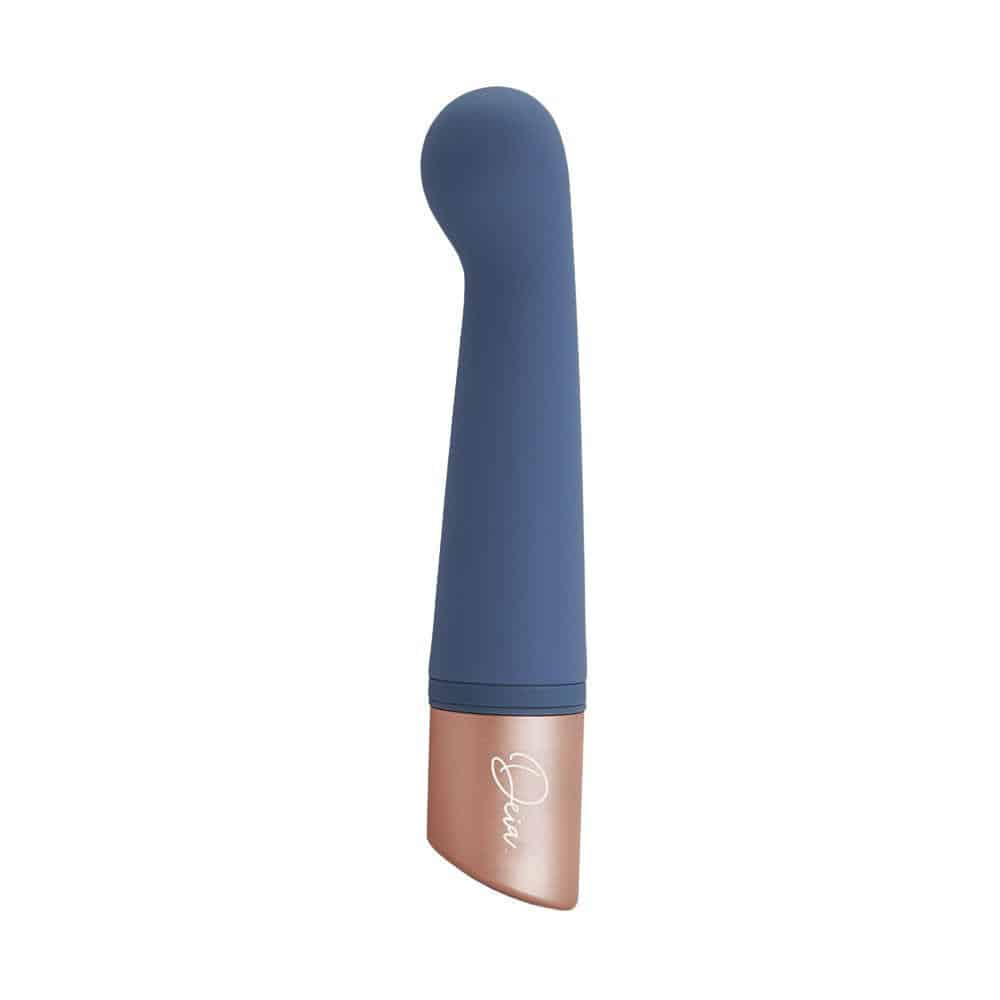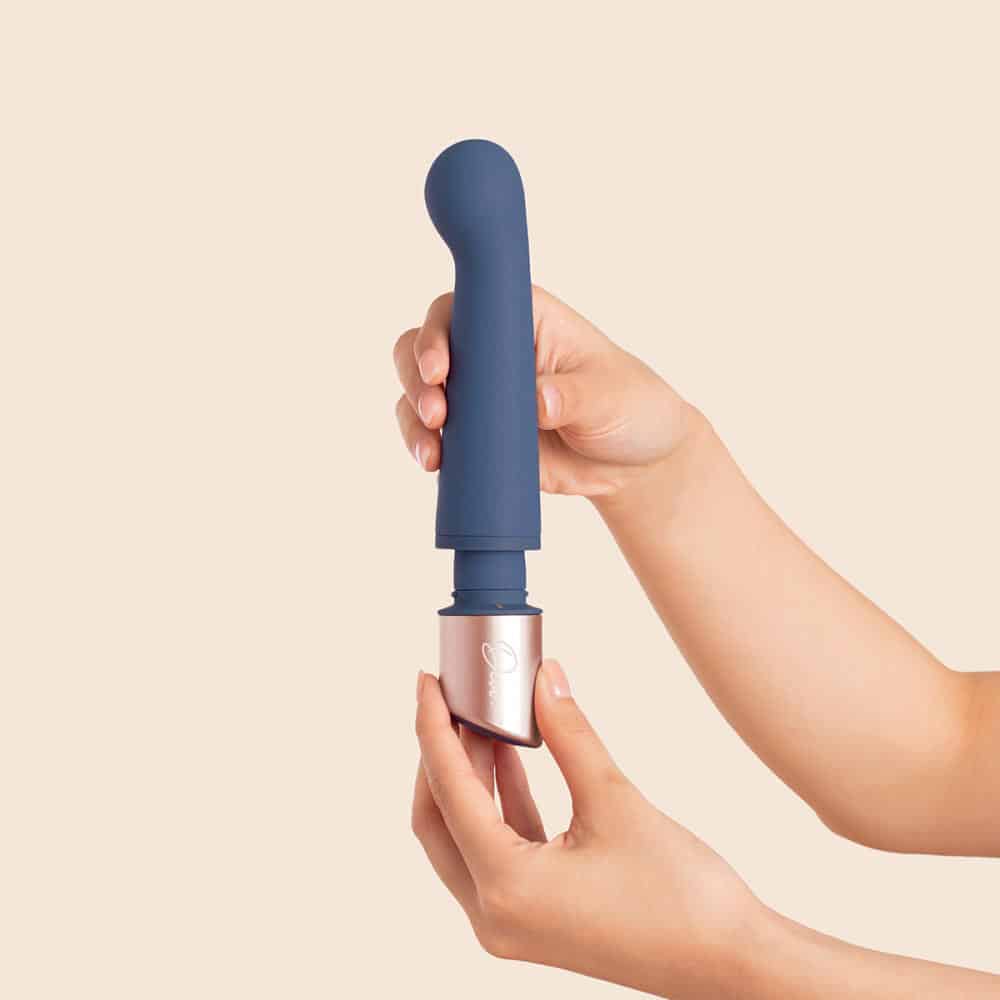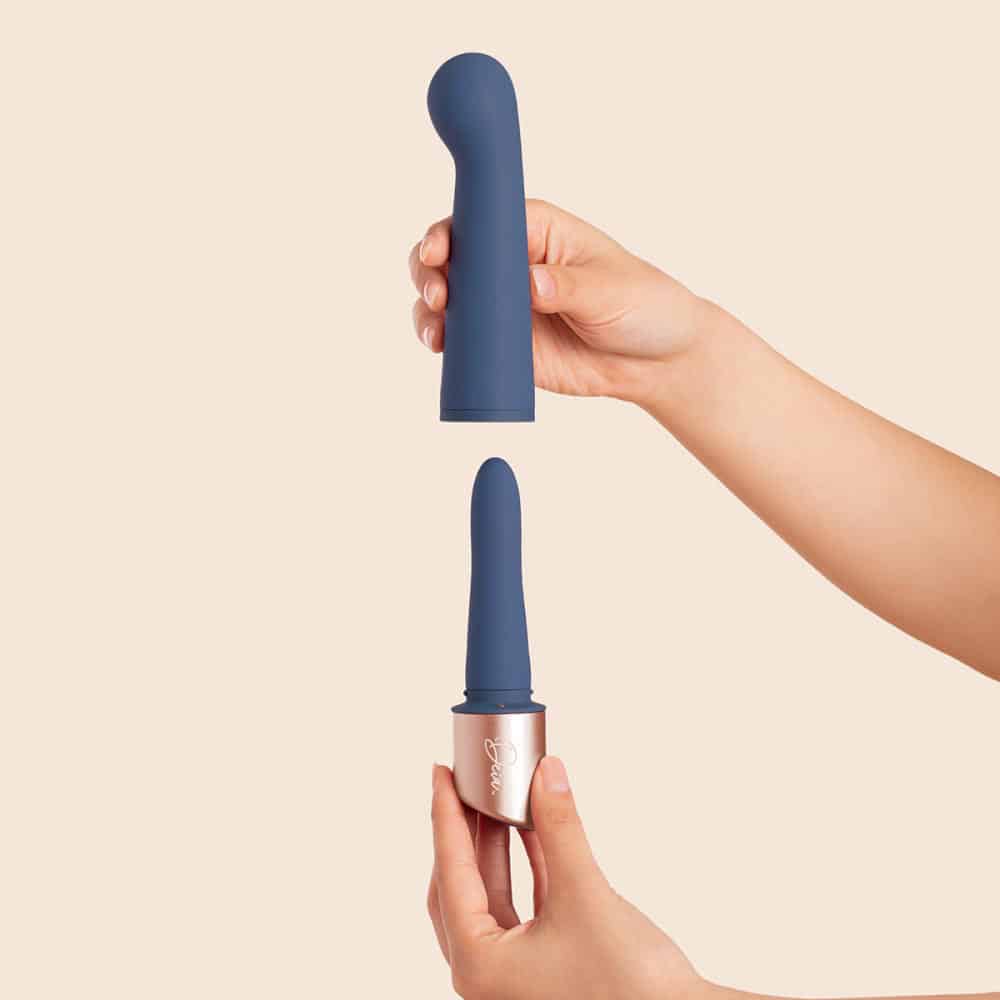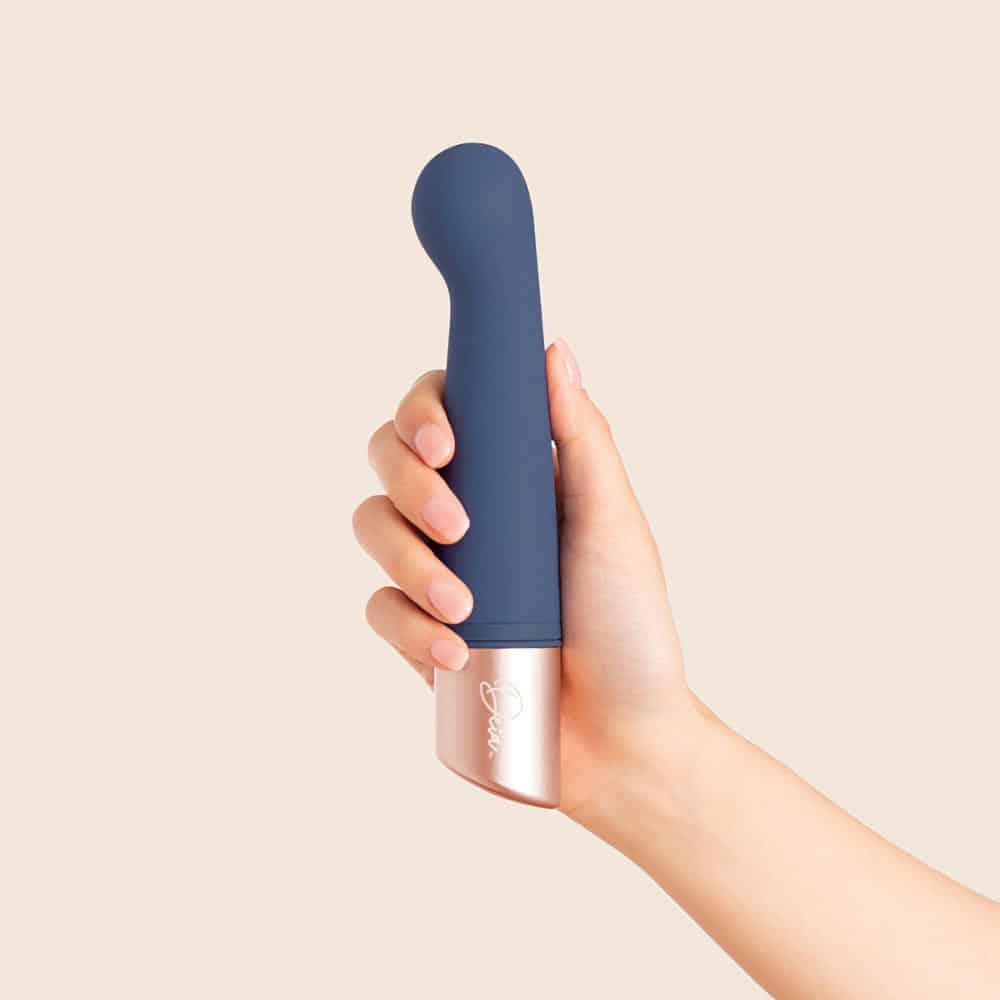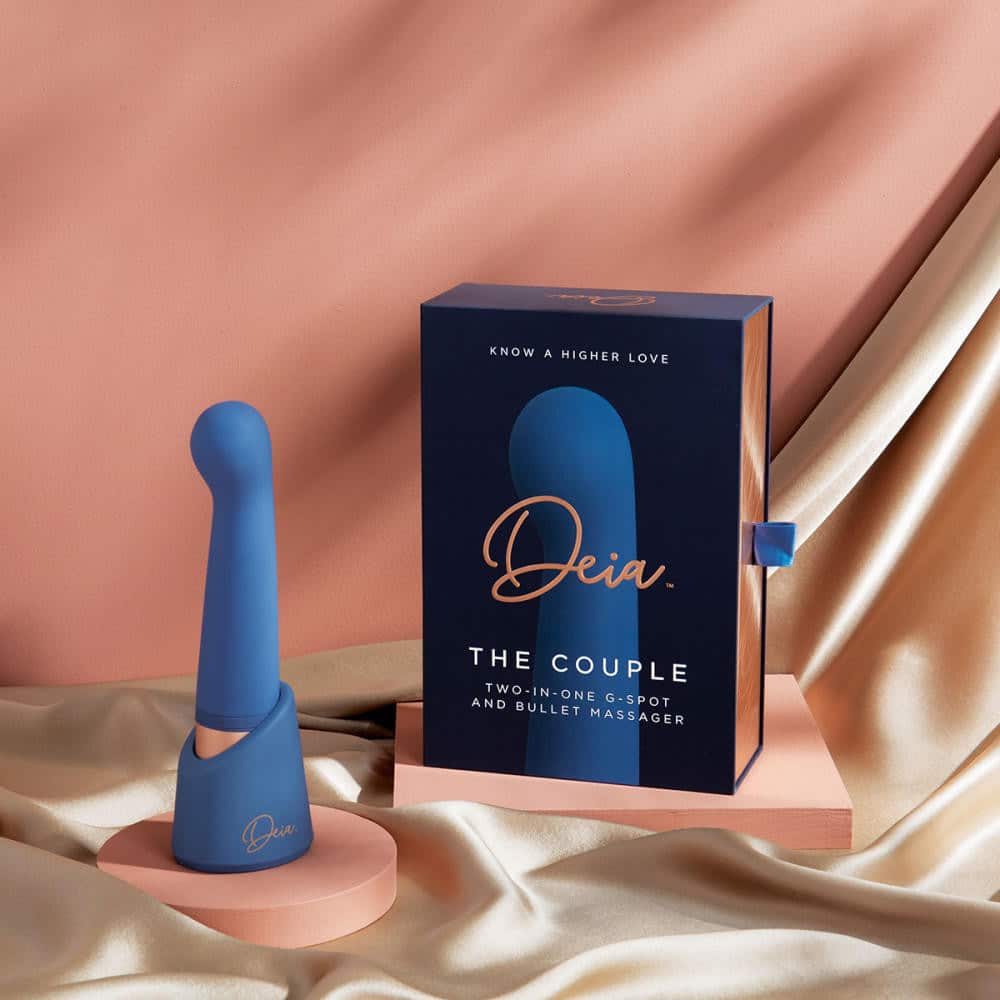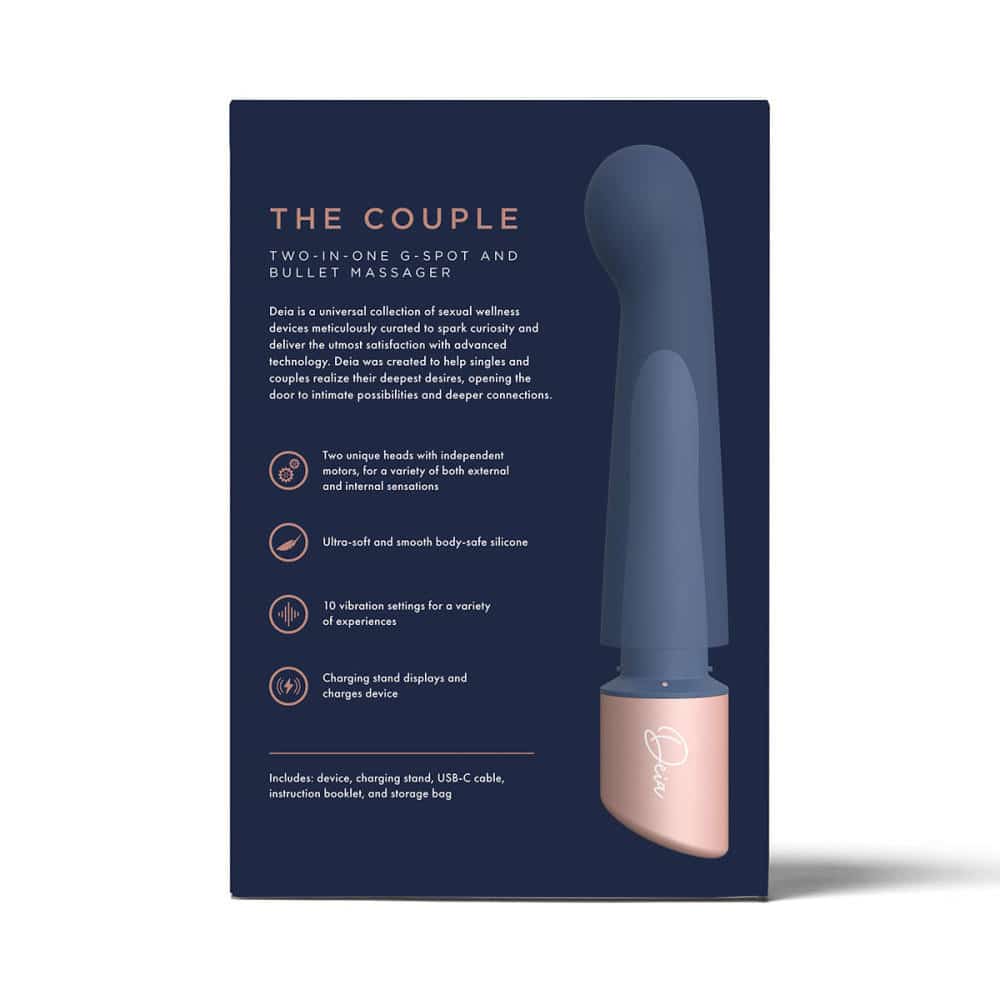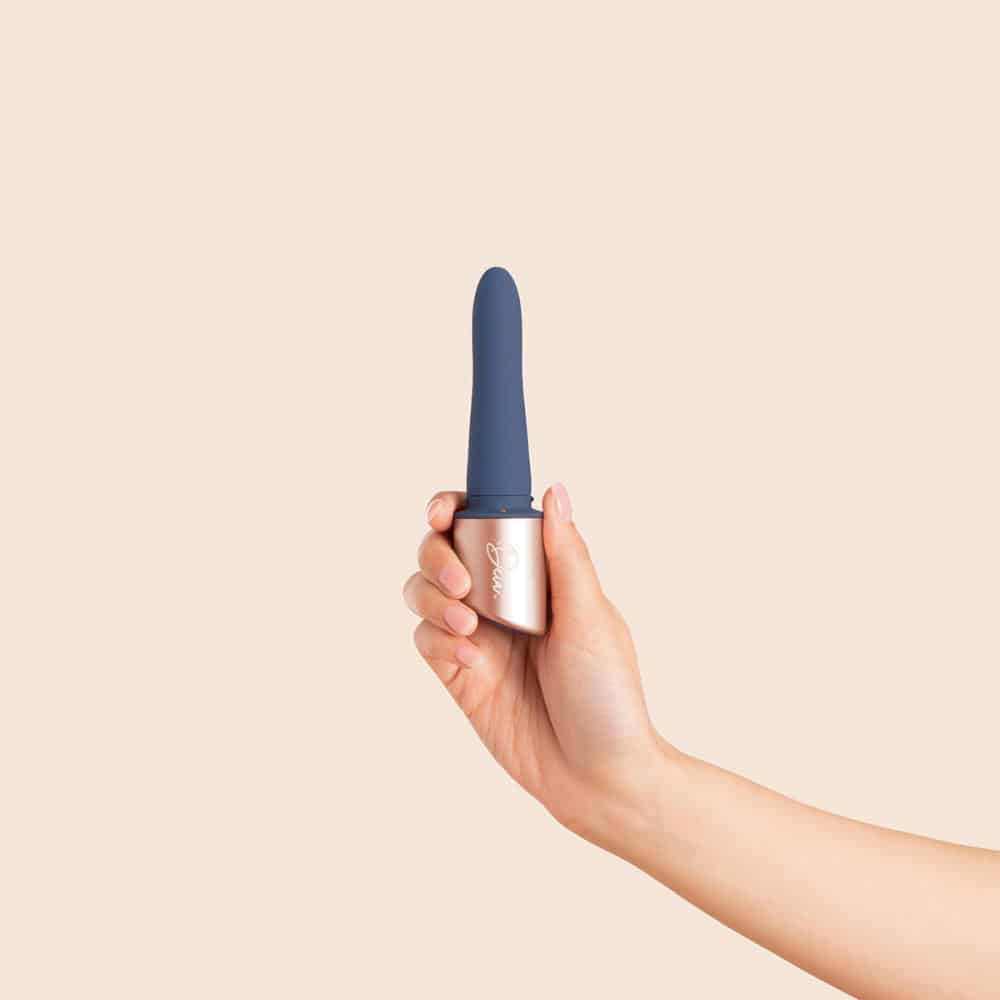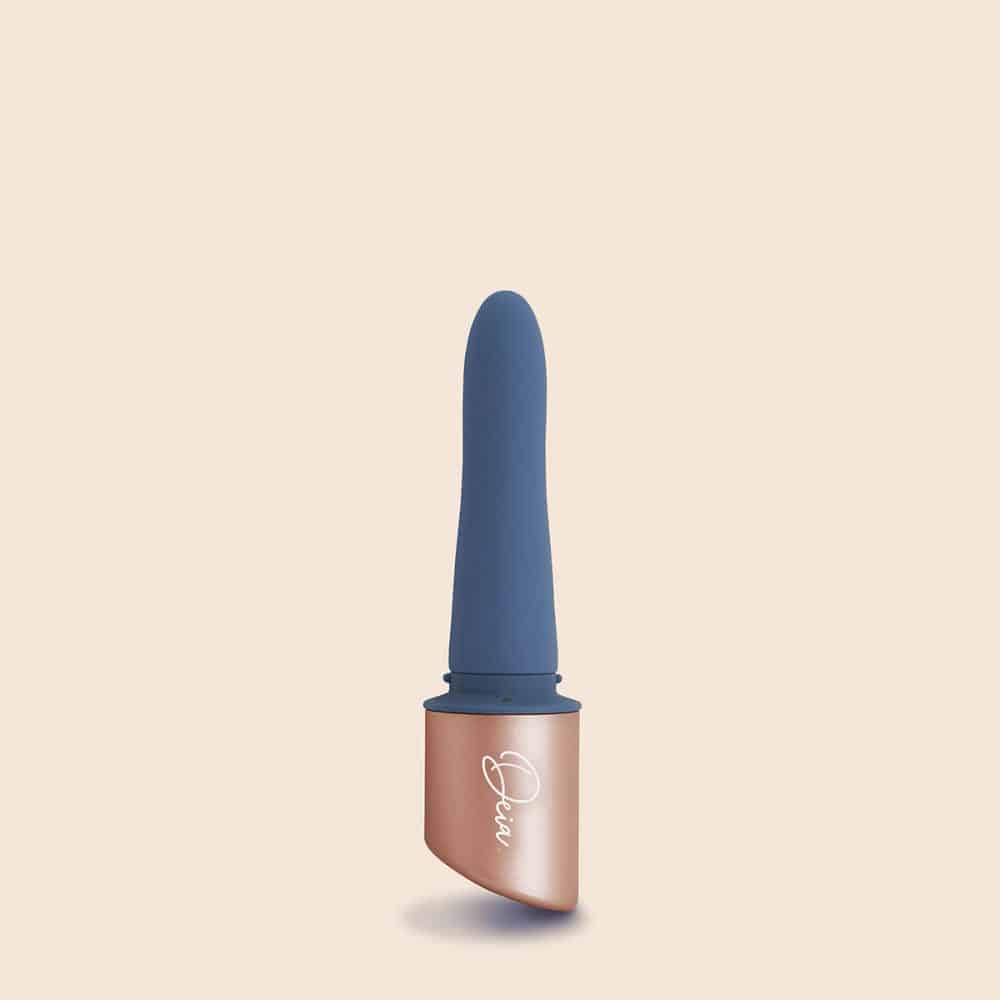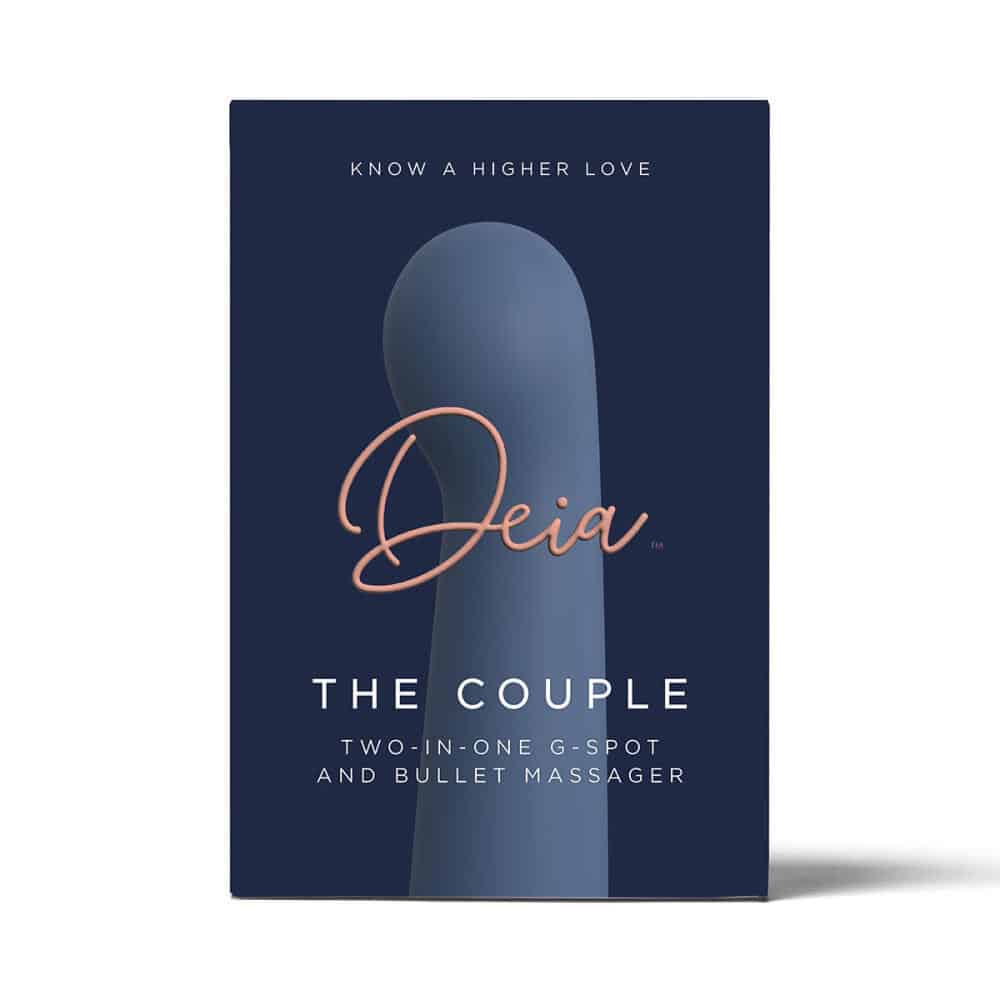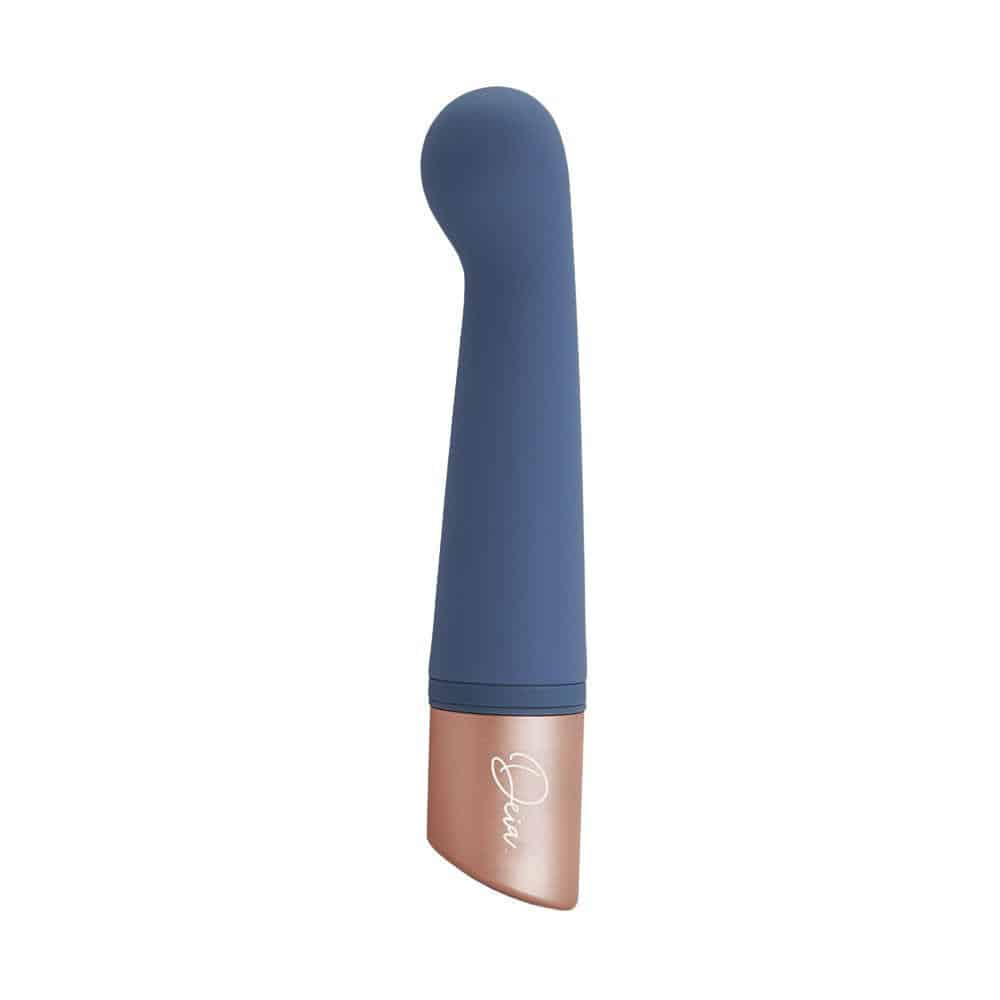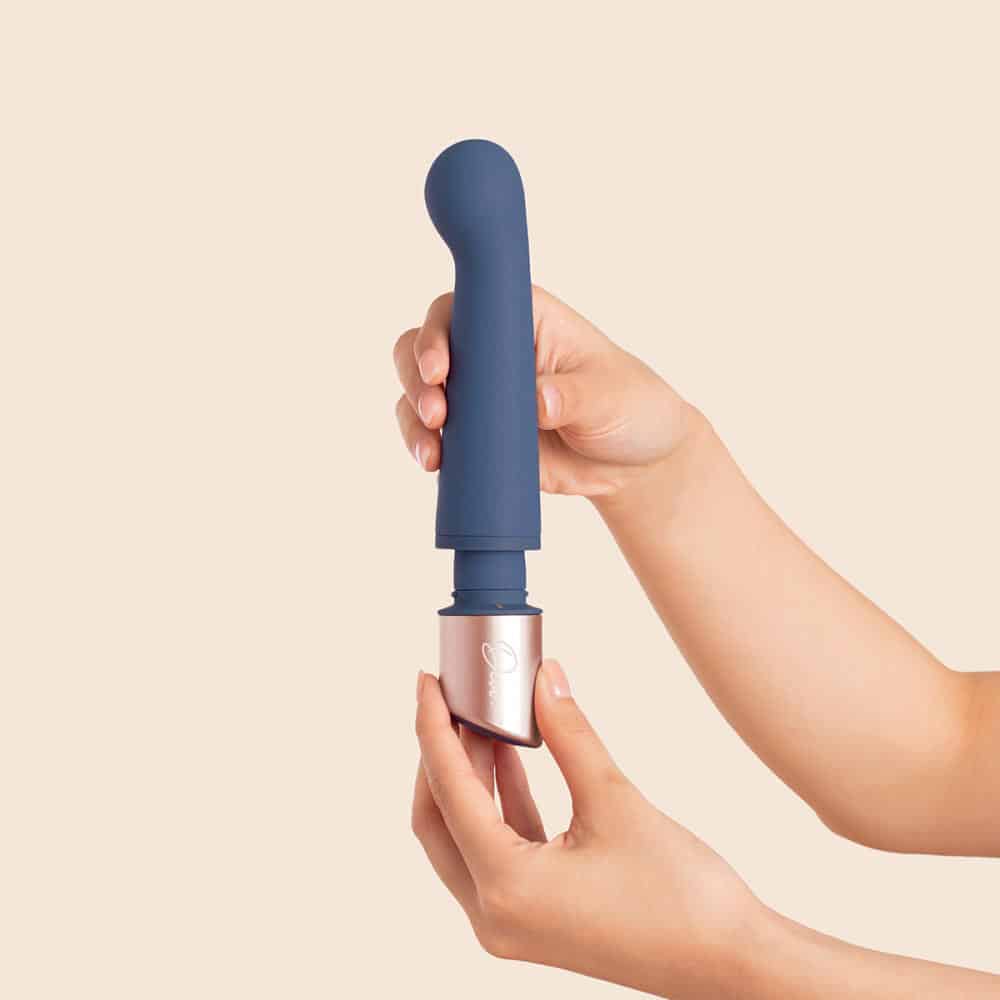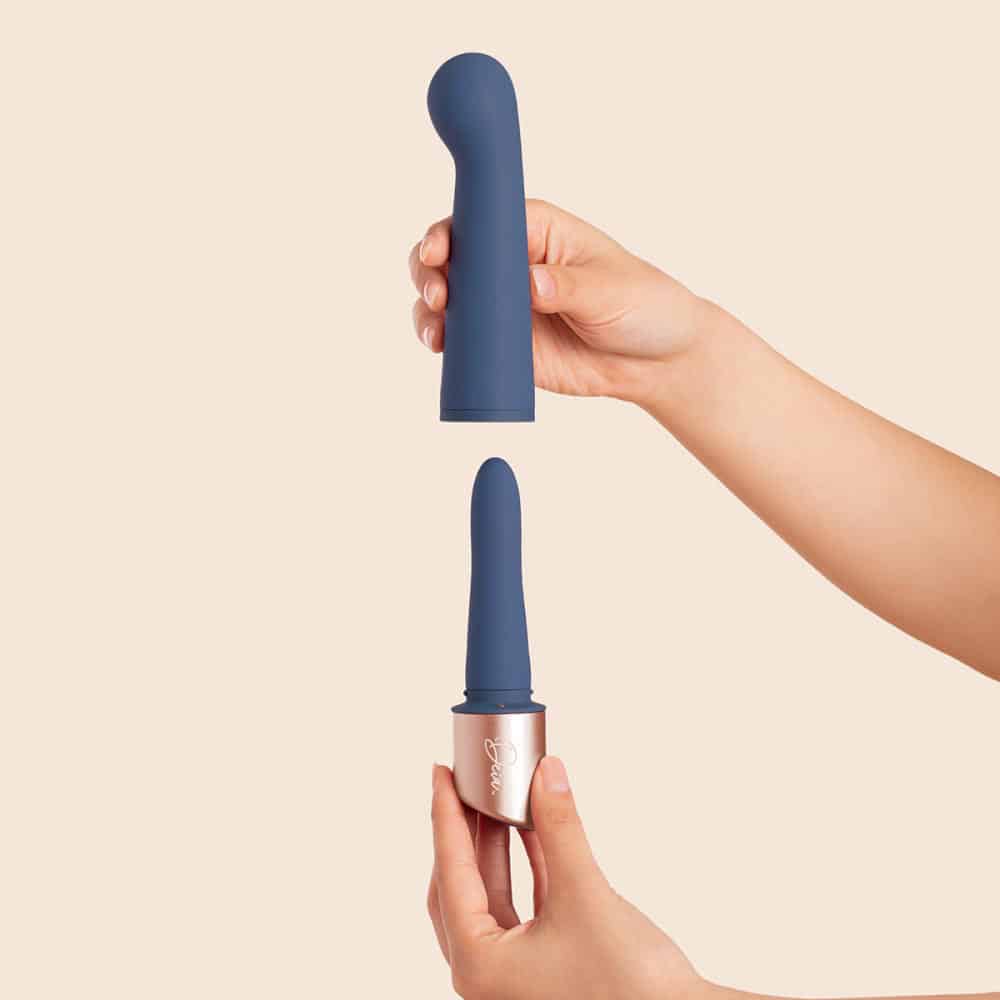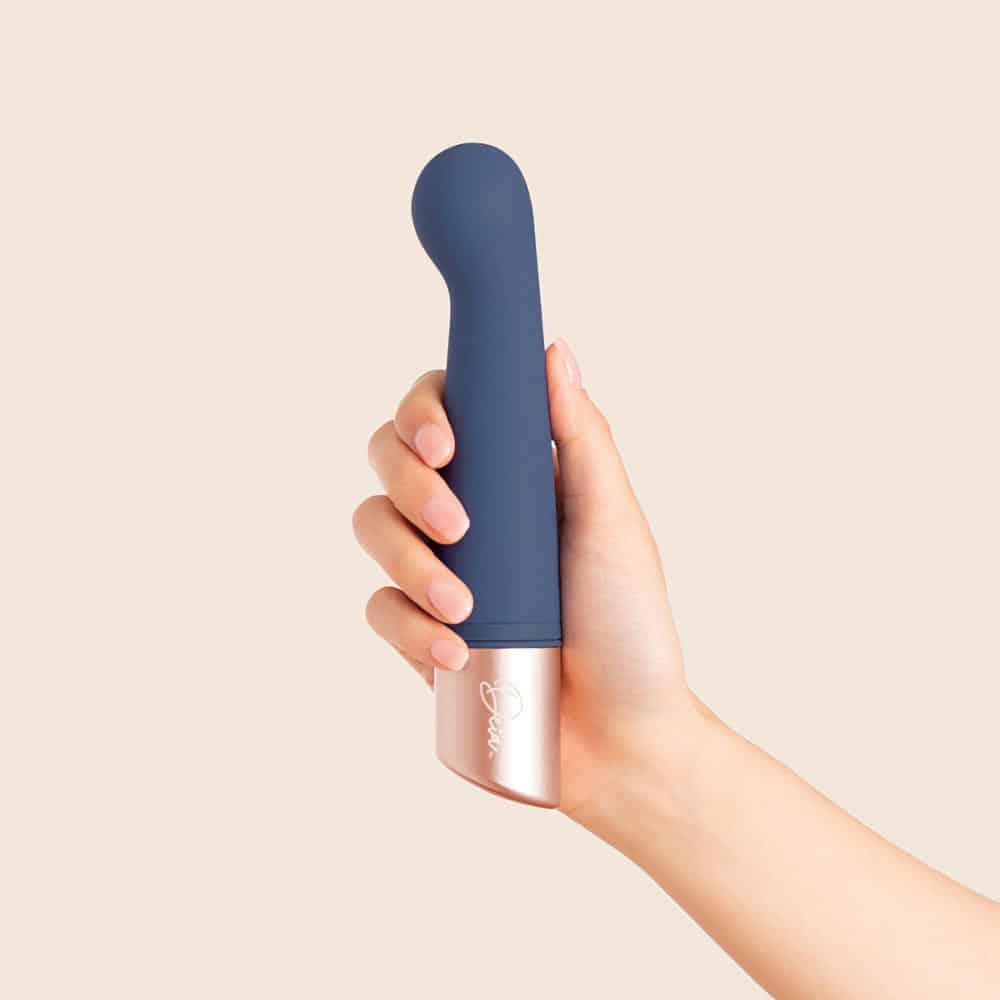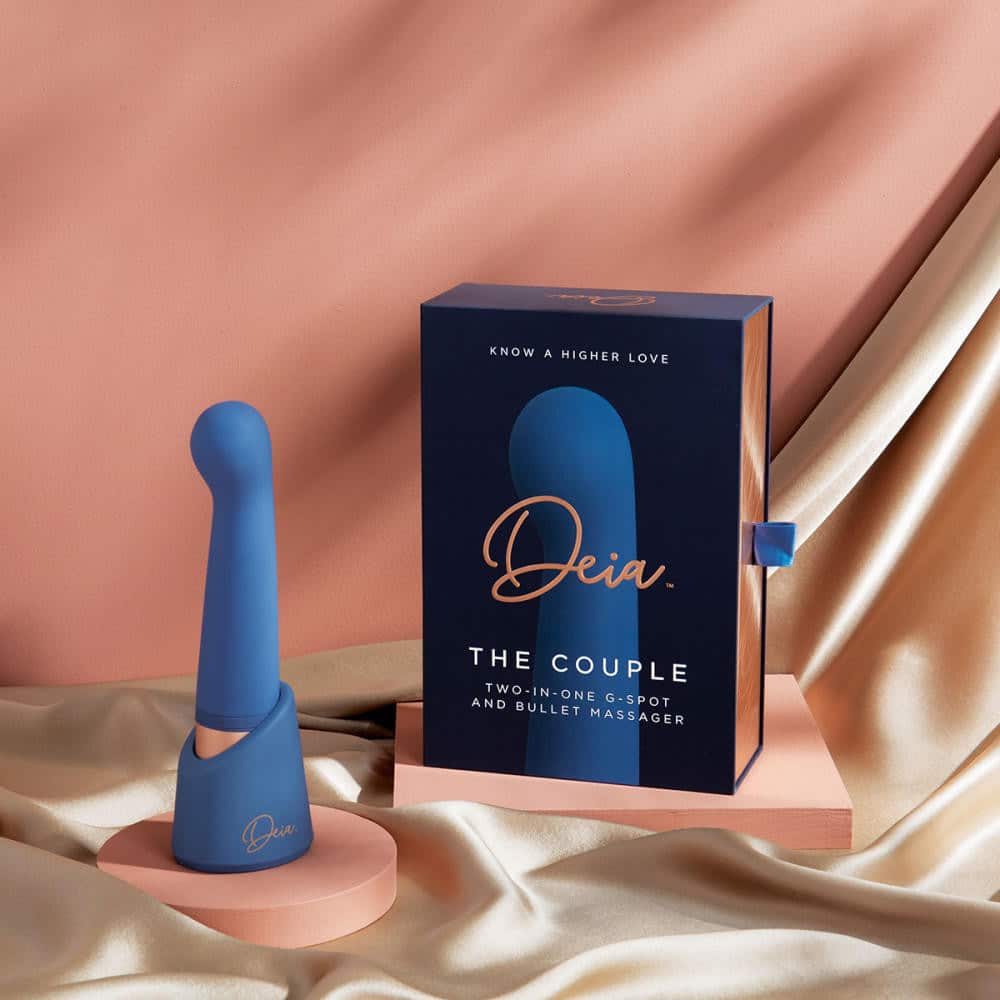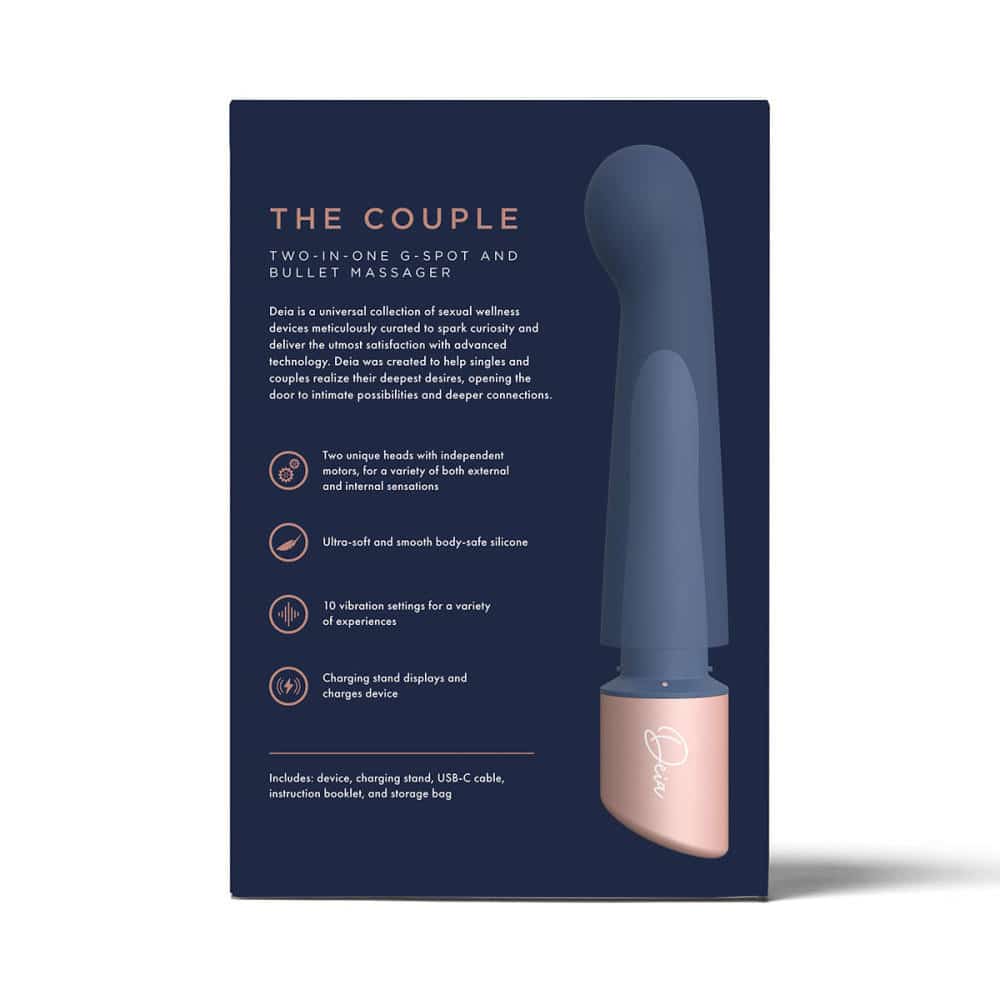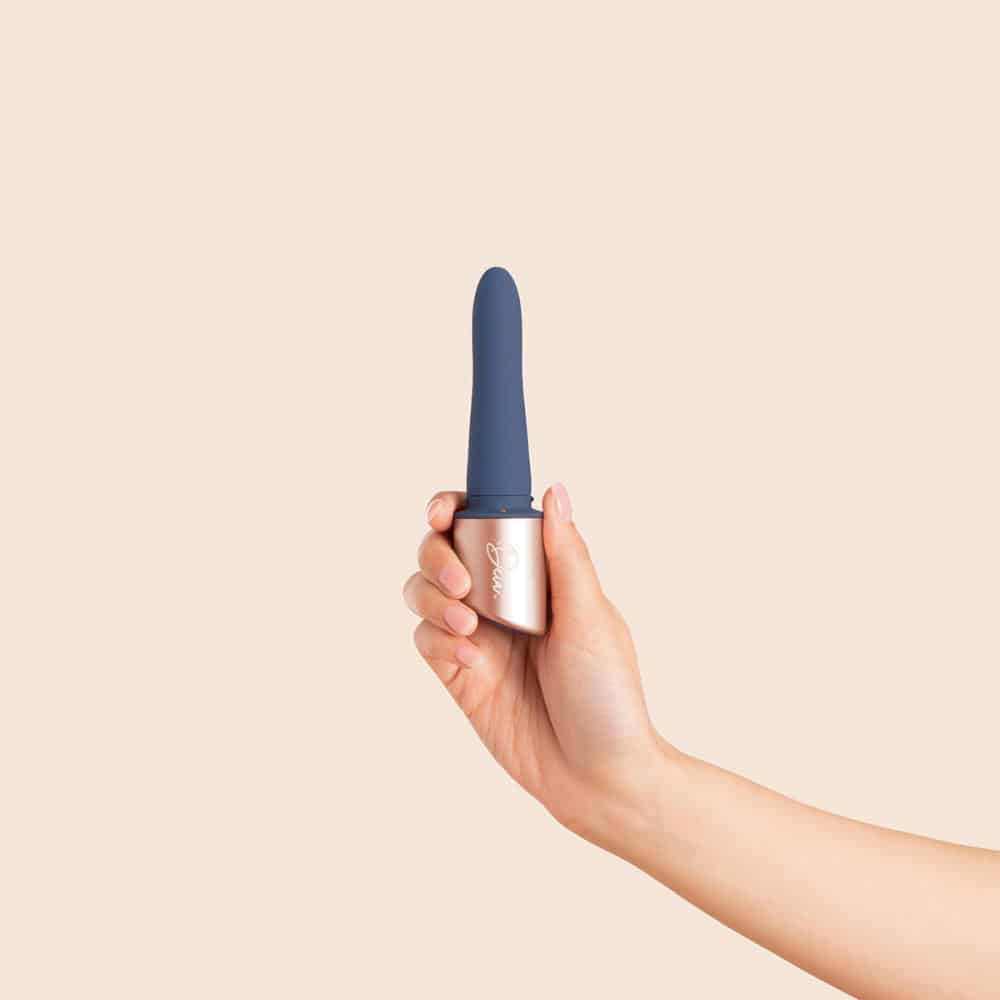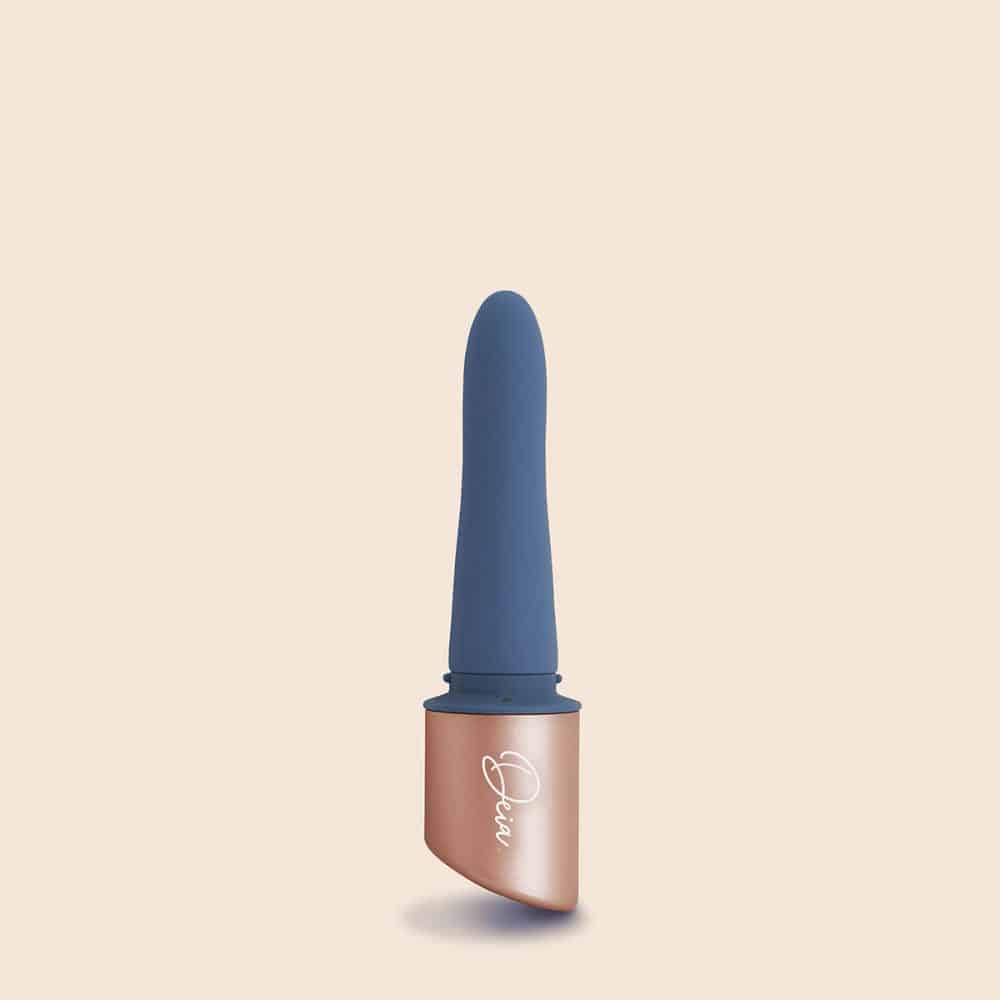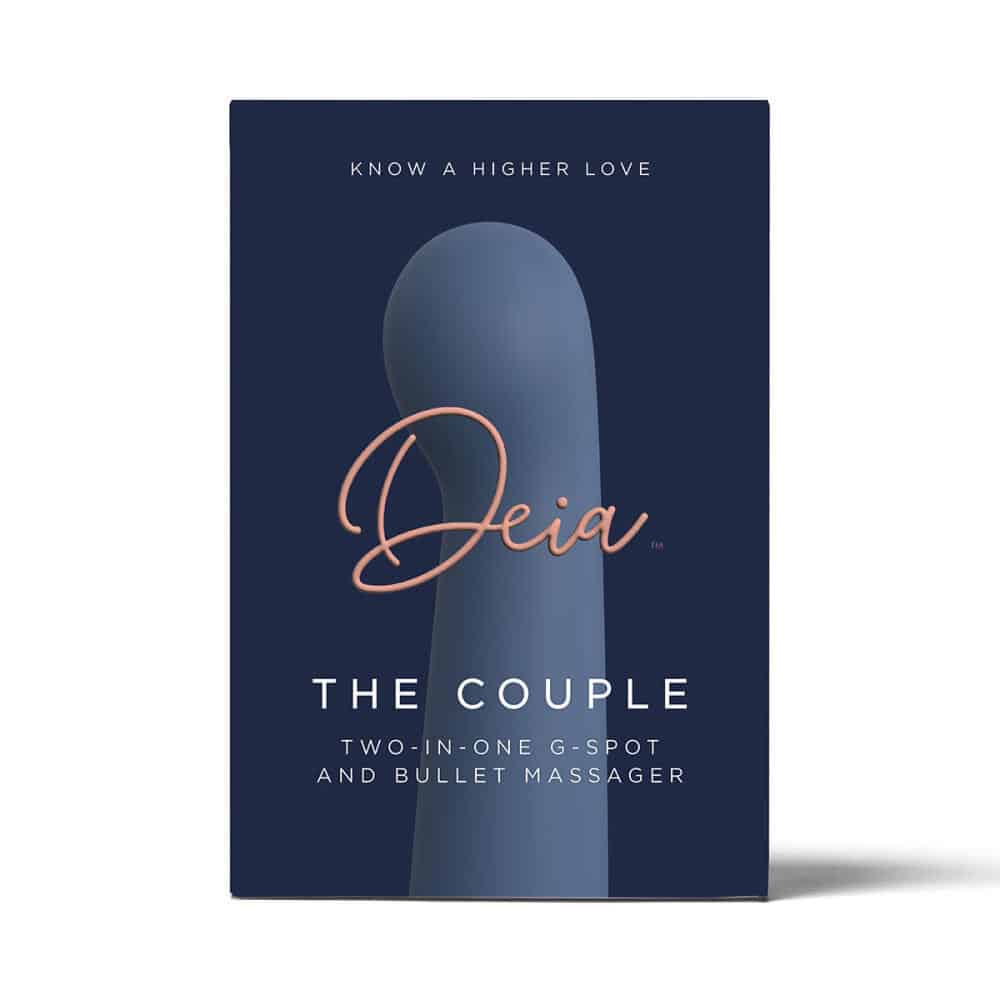 The Couple Vibrator by Deia
Description
The Couple Vibrator by Deia
The Deia Couple Vibrator is a two-in-one luxury vibrator with two independent motors for external and internal play.
2-IN-1 VIBRATOR
The Couple luxury sex toy is both a G-Spot vibrator and a bullet vibrator.
The Couple arrives with the G-Spot sleeve on top of the bullet vibrator.
To detach the G-Spot sleeve, hold it firmly and twist the metal handle until you hear a click, then slide the top layer off, revealing the bullet.
To re-attach the G-Spot sleeve, slide it over the bullet. Line up the small tabs on the bullet with the notches on the inside of the G-Spot sleeve. Twist the handle until the G-Spot sleeve falls into place.
Holding the G-Spot sleeve firmly, push the G-Spot sleeve and bullet handle together and twist. You will hear a click when the layers attach.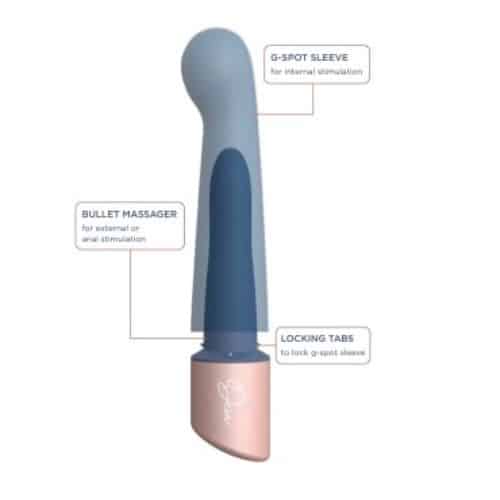 HOW TO USE
To turn on, press and hold power button for 3 seconds. The power button light will illuminate. Click the power button to toggle through the 10 vibration settings. To turn off, press and hold power button for 3 seconds. The power button light will turn off.
Warm Up:
Press the G-spot massager directly against or near your or your partner's clitoris for a powerful and arousing foreplay experience.
Experiment:
Using the bullet, tease your partner by caressing their erogenous zones – behind the ears, sides of the neck, or their back to slowly increase their arousal.
Get There:
In the mood for anal play? Reach for the bullet, gently slide the head into your partner's anus, and cycle through the various vibration settings to explore a variety of sensations.
See the instruction manual HERE.
RECHARGEABLE
The Couple is rechargeable using the charging stand. Place your luxury vibrator in the charging stand with the power button facing down. Rotate the Couple until it fully and securely sits in the stand. The LED light will pulsate slowly to indicate charging and turn solid when fully charged.
The Couple has a low battery alert, where the light on the Couple will flash rapidly when battery is running low.
Allow 120 minutes for a full charge. Total usage time from full battery on highest setting is 85 minutes.
WATERPROOF
The bullet and G-Spot sleeve are 100% waterproof and can be submerged in the bath or shower. Made with body-safe silicone, we recommend using water-based lubricant only and cleaning your luxury vibrator with sex toy cleaner.
Features:
Unique 2-in-1 vibrator
2 independent motors for external and internal stimulation
10 powerful vibration modes
Silky-soft medical-grade silicone
USB rechargeable via charging stand
Waterproof
2-year warranty
Measures | 7.02″ x 1.35″ x 1.35″