Squirting And Female Ejaculation: Is It A Myth Or Reality?
Considered by some the "unicorn of sexual experiences", female ejaculation is real and is NOT a myth for many women. Female ejaculate is a small amount of whitish fluid that occurs during or just before you climax. Female ejaculation has been documented as far back as the ancient Romans. The Kama Sutra and ancient Japanese erotic works also mention fluid coming from women's genitals during orgasm.
Roughly 10 – 50% of women ejaculate at orgasm. That number could be even higher because more women may be ejaculating without even knowing it! Ejaculation can be as little as a few drops to a lot (1 – 2 cups), which is more like squirting (or as some people refer to it as "gushing"). It's definitely not predictable and many women try but don't succeed.
Those who are able to do it, swear by it and describe it as "liberating" and "intensely pleasurable".
5 BEST SEX TOYS FOR SQUIRTING & FEMALE EJACULATION 2023
---
1. BEST WAND MASSAGER: Magic Wand Plus
Some people require lots of power to squirt and nothing provides more power than electric vibrators and massagers. The Magic Wand is an excellent luxury sex toy that is powerful and will help you orgasm quickly and often more than once. Use the Magic Wand before and after internal stimulation in order to help you squirt.
The Magic Wand can be used internally as well with an attachment. We recommend the G-tip.
With the Magic Wand Plus, you can remove the cord, the head is made with silicone, there's an immediate on and off button with 4 speeds. If you prefer something that's rechargeable, the Magic Wand also comes in a rechargeable version. Of course, if you are a traditionalist, stick to the Magic Wand Original with its 6 foot cord.
2. BEST DILDO: Njoy Pure Wand
Our favorite sex toy for female ejaculation and squirting is the best-selling Njoy Pure Wand. This double-sided stainless steel dildo is rigid and has the proper weight for G-spot stimulation. Also, due to its unique half-moon shape, you can also it in a smooth rocking motion.
The Pure Wand holds temperature remarkably well. The stainless steel can be cooled in the freezer or in a bowl of ice or heated in hot/boiling water for a different type of sensation. Alternate between hot and cold sensations for an even more stimulating experience.
Use premium silicone lubricant for amazing lubrication that is not tacky and never goes dry.
We recommend first starting with a clitoral vibrator, such as the Magic Wand. When aroused insert the smaller end of the Pure Wand. You should have no problem finding your G-spot. If you would like, try the larger end for even more stimulation. Even the smallest movements will feel incredible. When ready, add a clitoral vibrator for a more dimensional orgasm and possible squirting.
3. BEST SLIM G-SPOT VIBE: Love Not War Liebe
With an excellent curve and petite size to get it in the right spot, the Love Not War Liebe is excellent for squirting and female ejaculation.
Why?
The powerful rumbly vibrations are at the flattened tip of this luxury vibrator so that they can stimulate your G-spot. The flattened tip is not only curved, but provides pin-point precision when stimulating your G-spot.
Liebe'stip can also be flipped over and used as a external clitoral vibrator.
BONUS: Liebeis an eco-friendly vibrator and sex toy. Using only sustainable and body-safe materials, right down to the soy ink on the packaging, Love Not War eco-friendly vibrators make no compromises when it comes to your pleasure or the planet.
Made from locally sourced sustainable materials, in their custom-built green-energy powered factory, their sex toys are both safe for your body and the environment.
4. BEST DUAL MOTOR G-SPOT VIBE: Hot Octopuss Kurve
Kurve by Hot Octopuss is a luxury G-spot vibrator that offers customizable vibration.
Featuring patented dual-motor Treble and Bass technology™, Kurve offers the ultimate in vibration customization. The Treble motor at the tip emits powerful high-frequency waves and targeted vibrations. Meanwhile, the Bass motor in the body delivers deep, rumbly vibrations. With these two different vibration frequencies, adjust the Treble and Bass to find your perfect frequency.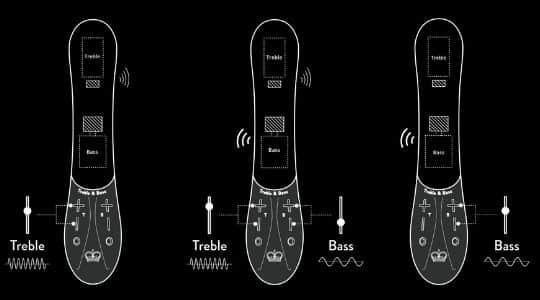 Ideal for G-spot stimulation, Kurve has a soft gel tip that provides a broad surface area and ergonomic contours. Kurve's precise shape is curved to target your G-spot stimulation, and its tip ensures that you will get the right kind of pressure just where you want it.
5. BEST THRUSTING RABBIT VIBRATOR: Femme Funn Essenza
Because everyone is different, some people also need clitoral stimulation when trying to squirt or ejaculate. If you need external clitoral stimulation as well, then we recommend a dual stimulation vibrator, a.k.a. a rabbit
vibrator.
Femme Funn Essenza is a super powerful luxury rabbit vibrator that vibrates and thrusts for intense sensation and is considered one of the best sex toys for squirting.
The curved shape of Essenza allows you to direct the thrusts at your G-spot. For a blended orgasm, power on the external arm and feel the vibrations inside and out. The ridges create a rippling sensation every time Essenza moves in and out of your body making it the best squirt vibrator.
Femme Funn's patented thrusting mechanism creates a real-feel powerful motion. With 7 thrust modes and 3 external vibration modes and a standby mode, you have lots of options.
BONUS: BEST SUCTION TOY: Womanizer Classic 2
For those who do not like internal stimulation, some people have claimed that the
Womanizer Stimulator has made them squirt.
The Womanizeris designed to give you multiple orgasms without over-stimulation because it surrounds the clitoris as opposed to touching it. This luxury sex toy features the Pleasure Air Technology that often creates fast and often multiple orgasms — without over-stimulation.
BONUS 2: BEST SUCTION TOY WITH G-SPOT VIBRATOR: Womanizer Duo
There are lots of Womanizers to choose from depending on your budget and the features that interested you most.
SHOP ALL WOMANIZER STIMULATORS
What Is Squirting And Female Ejaculation?
In the middle of the vulva, above the vaginal opening but below the clitoris, is the opening of women's urine tube, the urethra. A group of glands are embedded in the tissue around it, the paraurethral glands.
In the 1880s, Alexander Skene discovered the first 2 paraurethral glands, called Skene's glands. Skene documented that the glands he discovered produced a small amount of whitish fluid. Since then, several other paraurethral glands have been identified.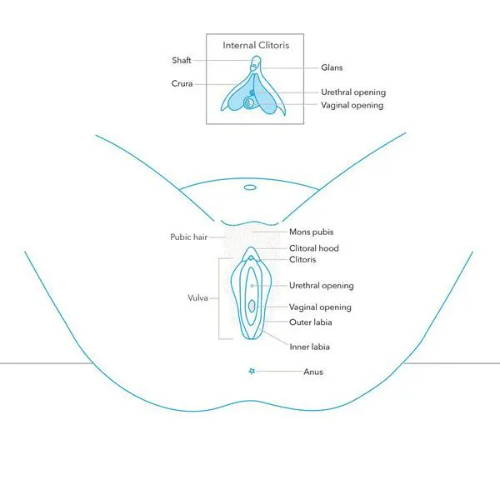 Fast forward to Alfred Kinsey, the first American sex researcher, and Masters and Johnson, the inventors of sex therapy. They both dismissed female ejaculation as simply a large
amount vaginal lubrication.
Just recently, the medical establishment has admitted to the existence of the female prostate. The G-spot is the main ingredient in female ejaculation, and it's no coincidence that the female G-spot is in practically exactly the same spot (ok — on a different wall) as the male prostate. The glands' arrangement and the fact that they produced fluid reminded researchers of the male prostate. Some believe that a women's ability to release fluid on orgasm suggests that it comes from the same gland that produces most of the fluid in semen. Believe it or not, it is actually near the exact (minus the sperm) chemical construction as prostatic fluid. In other words, the female version of the male prostate.
Is This Fluid Pee?
It is definitely not urine. When a man ejaculates, he ejaculates semen – not urine. It's the same for women. (No one can deny that a little urine might also be expelled when ejaculating.) Also, the fluid is not yellow and foul smelling. Female ejaculate almost resembles watered down skim milk.
In a study published in The Journal of Sexual Medicine, researchers determined that the fluid emitted during orgasm showed all the characteristics of prostate plasma and not urine. They concluded that this is be proof that our Paraurethral/Skene's gland, where the fluid comes
from, functions as female prostate glands.
Can Every Woman Do It?
In theory, every woman has the biological anatomy to ejaculate, but that doesn't mean that they can do it. It may be more difficult for some because of the placement of the Skene's gland and ability to produce prostate fluid, embarrassment, weak pelvic floor muscles, or the inability to properly relax or even orgasm.
Even with practice, not every woman can ejaculate. Those who have the proper anatomy might need time to learn how to ejaculate.
Is Squirting And Gushing The Same As Female Ejaculation?
Squirting and gushing are often used interchangeably with reference to female ejaculation, but they are actually different.

Female ejaculation includes the release of a thick and whitish fluid from the female prostate, while "squirting" or "gushing," commonly seen in porn, is the expulsion of clear fluid from the urinary bladder.

(They inject water into the vagina before filming.) So, sorry to burst your bubble, but what you see in porn is most likely fake. Plus, most women can not ejaculate on command.
According to Dr. Debbie Herbenick, it's hard to tell whether the women who squirt are truly experiencing the projection of female ejaculate or if they're just peeing a little. Some women experience a bit of "gushing" during climax, but the reason often boils down to anatomical differences in genital tissue.
How To Ejaculate And Squirt For Females
Step 1. Preparation
Exercise your kegels! Strong PC muscles and an awareness of your PC muscles are an important part of female ejaculation. Do your kegels!
Empty your bladder
Use a towel or a waterproof blanket
Step 2. Explore
Explore your body and learn about the female anatomy
Learn what you like and don't like
Step 3. Arouse
Arousal is a very important part of the female ejaculation equation (The G-spot becomes easier to find and can handle more pressure when aroused.)
Feel how your arousal levels increase whether it be by yourself or with a partner
Do not rush to penetration
Step 4. Find the G-spot
Located approximately 2 – 3 inches inside the vagina, towards the front of the vaginal wall
Curve your fingers in a firm "come hither" motion toward the belly button
It will be a different texture (raised or ridged) than the rest of the vagina (When aroused, the G-spot swells with fluid and blood going from the size of a dime to the approximate size of a walnut.)
Step 5. Stimulate
Once you have found the G-spot, stimulate it with firm, steady and prolonged (15 – 30 minutes) stimulation
It might be easier with a partner's help or a G-spot vibrator, one that has a curved
end. (Fingers can only do so much!)
You may feel that you have to pee. This pressure is normal and you won't pee especially if the bladder is empty. So get over your pee phobia!
Repeat several times, increasing the speed
Step 6. Relax
The more you relax, the better able you are to have an ejaculation
Try not to tense up
Step 7. Enjoy!!!
Increase your arousal and continue toward orgasm
LET YOURSELF GO!
Take "letting go" a step further by using the pelvic floor (PC) muscles to push out when you feel the urge to pee
Embrace the orgasm and the wetness.
Remember to not block the urethral opening with a toy, a penis or a hand.
Step 8. Practice
Some women squirt easily while others need to practice
Experiment with different G-spot vibrators and sexual positions
The key to female ejaculation is orgasm — without an orgasm, you will never ejaculate!
Step 9. After Ejaculation
Drink water because you may be dehydrated
The pelvic nerve is the main nerve that controls female ejaculation, which also stimulates emotions. If you are feeling emotional, let that go too.
Conclusion
Squirting and female ejaculation is doable so long as you have the right knowledge and tools. Of course, because every body is different, not everyone is able to make squirting happen. However, we guarantee that you will have lots
of fun and pleasure trying!!