Sex toys and vibrators are thought to be just for women. However, today there are many sex toys for men. With higher quality and luxury men's sex toys available, it's very easy for anyone with a penis to add more pleasure to their life!
Not only can the right high end sex toys for men unlock more sexual pleasure and stimulate pleasurable areas including your prostate, there are also many benefits to using male sex toys. Also, using sex toys with a partner adds fun and variety to your sexual play. Plus, it's a great way to spice things up in the bedroom!
THE TOP 10 BEST HIGH END SEX TOYS FOR MEN IN 2023
---
1. BEST DUAL-MOTOR MASTURBATOR: Jett by Hot Octopuss
(Discreet shipping)
Jett, one of the best men's sex toys, is a powerful hands-free vibrator that is worn against the frenulum, just below the tip of the penis.
The Jett delivers an intense orgasm. Worn against the frenulum, below the tip of the penis, Jett's flexible and stretchy sleeve expands, enabling you to easily go from flaccid to erect – completely hands-free.
Incredibly versatile, Jett is the first luxury masturbator that allows you infinite choice over the strength and frequency of vibration. Powered by two custom 'bullet' vibrators, each contains a different sized motor. These different motors deliver contrasting vibration frequencies. The Treble Bullet emits intense high-frequency waves, while the Bass Bullet delivers deep, rumbly low-frequency stimulation. You can use each bullet separately or together to find the right strength and frequency of vibration and stimulation for an intense hands-free orgasm.
Jett's innovative, soft silicone sleeve fits your penis no matter your size. It expands as you do, taking you effortlessly from flaccid to erect and enabling you to reach orgasm hands-free.
2. BEST HANDS-FREE MASTURBATOR: Pulse SOLO and DUO by Hot Octopuss
(Free discreet shipping)
Whether you want a male vibrator for solo play (Pulse SOLO Essential or SOLO Lux) or couples play (Pulse DUO or DUO Lux), the Pulse is the best discreet and powerful vibrating masturbator on the market. The Pulse SOLO and DUO vibrator for men uses strong oscillations on the frenulum, one of the most sensitive areas of the penis, for an amazing orgasm!
This best-selling masturbator for men is a hands-free sex toy, and it can be used with a hard or flaccid penis, which is excellent if you experience erectile dysfunction.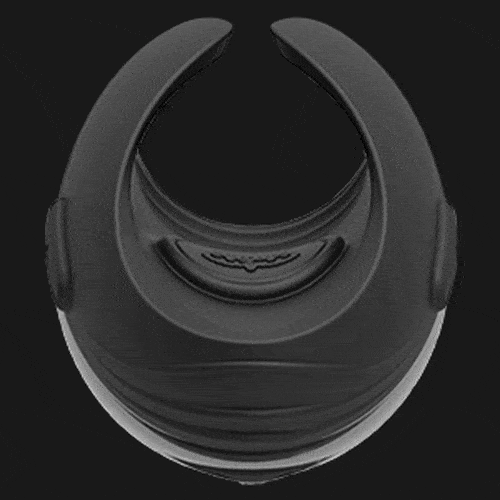 There are many types of Pulse sex toys to choose from depending on whether you intend to use Pulse for masturbation or during couples play and whether you need a remote control.
3. BEST APP CONTROLLED MASTURBATION TOY: Lovense Max 2
(Free discreet shipping)
Lovense Max 2 Masturbator is a remote controlled multiple-sensation masturbation toy and sleeve with 360 degree vibration, contractions, and suction.
The air pumps mimic contractions, and the adjustable air vent allows you to control the suction. Use the buttons on the Max 2 sex toy for me or the app to change the air pump settings and adjust the tightness. The Max 2 high tech male masturbator accommodates most sizes and the inner nubs stimulate your penis while you stroke for a unique sensation.
Compatible with the Lovense App, enjoy close-range control, long-distance control, unlimited vibration patterns, sync to music, sound-activated vibrations, set vibration levels. Use your smartphone as a remote control.
If you are looking for a normal masturbator that is not app controlled, there are these options you can pick – Fun Factory Cobra Libre Masturbator, Lovense Calor Masturbator and Satisfyer Men One Masturbator.
4. BEST STROKER: Tenga Flip Zero
(Free discreet shipping)
The Tenga Flip Zero is a discreet masturbation sleeve that also includes suction. It has the most intricate textures, which stroke your penis and help you feel different sensations. You can adjust the amount of suction and pressure for more or less stimulation.
What makes this toy unique is the design: flip it open for super easy lube application and cleaning. (We recommend only using water-based lubricant.)
Tenga Flip Zero also has a version with vibration for even more stimulation and pleasure!
5. BEST BJ MASTURBATOR: VEDO Hummer 2.0
(Free discreet shipping)
The Hummer 2.0 has super-charged suction and electricity! With a top speed of 180 RPMs and 180 suction impulses per minute, this hands-free, sucking, stroking, BJ machine is very powerful.
Hummer 2.0 has 9 gears. The first gear allows you to control 6 different speeds – from slow to go – of the BJ machine. The first gear will help you increase your sexual stamina, enhance performance, and intensify those orgasms.
The second through ninth gears are similar to oral simulation. Eight fully-automatic suction modes with 4 minute sessions and unpredictable BJ patterns will give you a completely random, realistic blow job every time.
The 6.5 inch deep textured sleeve vibrates on its own with a press of a button. This detachable vibrating stroker can be used with or without the BJ machine.
Fully automated, the Hummer 2.0 is a hands-free and remote-controlled masturbator.
Watch the video [HERE].
6. BEST COCK RING: Laid P3 Penis Ring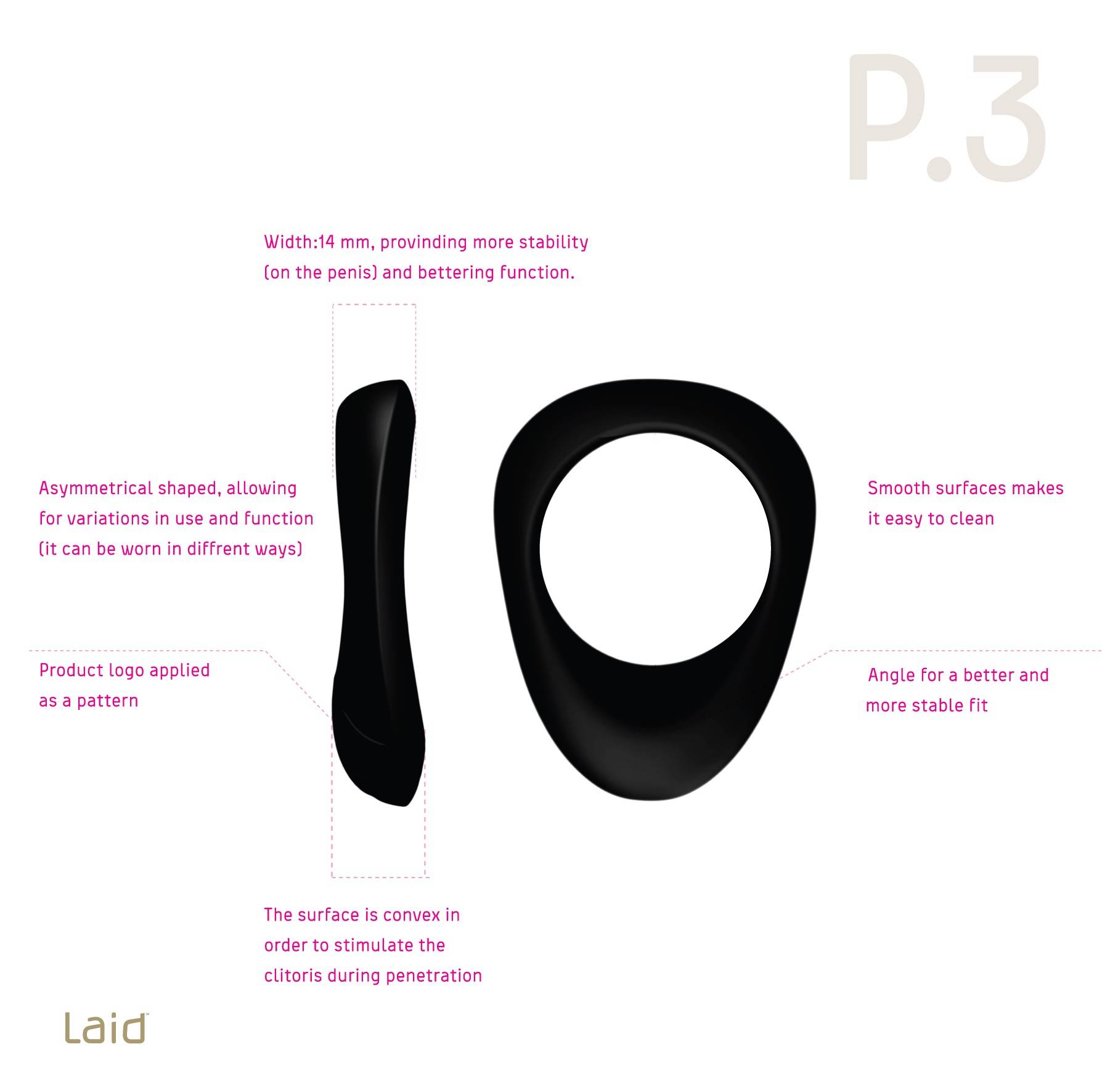 (Discreet shipping)
Penis rings constrict blood flow and keep the blood in the shaft of your penis. When you finally do ejaculate, the sensation is much more intense because it took longer to ejaculate since the penis is filled with additional blood. Also, a penis ring allows the wearer to stay harder for much longer.
If you are new to penis rings, the best one to start with is a luxury ring made of 100% silicone that stretches to fit the penis. Penis rings are designed to help you last longer by constricting blood blow to the penis. This will result in a more intense orgasm. When wearing the Laid P3 Penis Ring, this luxury sex toy also stimulates the testicles and the perineum. Other cock rings that offer a punch include the Lovense Diamo Vibrating Cock Ring, Perfect Fit Speed Shift Penis Ring, and Mystery Vibe Tenuto Vibrating Penis Ring.
7. BEST VIBRATING COCK RING: We-Vibe Bond Penis Ring
(Free discreet shipping)
The We-Vibe Bond is a luxury sex toy and vibrating ring with a quick-release design and custom fit. Bond offers stronger and longer-lasting erections and more powerful orgasms for both partners.
With the Custom Fit link you can easily choose between two sizes. Wear Bond beneath your clothes to make every moment extraordinary, and use it to build up to a more exhilarating experience.
Featuring an easy-on quick-release system for comfort and safety, it's the only cock ring that can be put on and worn as easily as your watch. Hands-free clitoral stimulation with powerful rumbly vibrations that both partners will enjoy. When playing in the same room, use the remote control to change vibration patterns and speeds from a distance of up to 3 meters. Bond can also be controlled by the We-Connect app from any distance. Both you and your partner download the We-Connect app to your smartphones.
8. BEST PROSTATE MASSAGER: Aneros Helix Syn Trident
(Discreet shipping)
Aneros Helix Syn Trident Prostate Massager is a hands-free sex toy and prostate stimulator that is super comfortable and smooth for a mind-blowing prostate orgasm whether you are a beginner or advanced user.
Combining the original Helix design with a solid inner frame that maintains the rigidity necessary for an amazing prostate massager, the Helix Syn Trident has:
A larger angled head for greater, more focused stimulation
Modified "W" arms for external perineum stimulation
A contoured body that is great for beginners and advanced users
Super soft silicone
Medically researched and designed, the Aneros remains the only patented device of its kind. With its 4 inch insertable length and curved design, the Aneros Helix Syn Trident is a hands-free sex toy with a self-pivoting mechanism that simultaneously massages the prostate (male G-spot) and perineum giving you the most intense orgasm that you have ever had.
9. BEST VIBRATING PROSTATE MASSAGER: LELO Hugo
(Free discreet shipping)
Hugo is the Cadillac of luxury prostate massagers and vibrators. This luxury men's sex toy is very powerful and recommended for advanced users. The remote control makes it very easy to change vibration settings during a prostate massager. LELO Hugo (and it's brother, Bruno, which comes without the remote control) is an excellent prostate massager for hands-free stimulation.
With a motor located in the tip to stimulate the prostate and a second motor in the base to stimulate the perineum, this LELO vibrator has the benefit of dual stimulation for more pleasure. Its base is flexible so you can place it right where you want it. Its shape also allows for easy insertion and keeps it in place once inserted for comfortable hands-free stimulation.
10. BEST ADJUSTABLE VIBRATING PROSTATE MASSAGER: We-Vibe Vector
(Free discreet shipping)
Designed in collaboration with leading prostate experts for comfort, safety, and pleasure, Vector by We-Vibe is a custom-fit vibrating prostate massager and male sex toy that stimulates both the prostate and the perineum.
Vector's adjustable head applies firm yet gentle pressure on the prostate, and Vector's base is flexible yet stable while stimulating the perineum. This luxury sex toy for men has two motors that work together to stimulate both the prostate and the perineum with rumbling vibrations and gentle pressure.
You can control both motors independently and change the speed and vibration modes with the easy-to-use wireless remote control or the free We-Connect app. Use We-Connect to play and share control of Vector from anywhere, create custom vibes and play together with other We-Vibe products. You can also control the Vector by simply using the on/off button.
THE BASICS . . .
---
Male Sex Toy Myth
Currently, there is a lot of focus on women's pleasure and equalizing pleasure between partners. Although about 70% of women need clitoral stimulation to orgasm, it's much easier for men to orgasm either by their penis or prostate. However, a penis and/prostate can benefit from pleasure too.
There is nothing wrong with you if you choose to use a sex toy. After all, everyone deserves to experience pleasure and sex toys are just another way to experience pleasure!
Why Don't More Men Buy Sex Toys?
In recent times, there has been a massive surge of female sexual empowerment, which is why women can openly talk about self-pleasure without fear of repercussion.
It's all about taboos, and sadly when it comes to sexual gratification, men are often viewed as animalistic and creepy. It doesn't help that sexual stereotypes and masculinity cause men to run away from the idea of using sex toys for self-pleasure. The prevailing thought is that if you're a man, your hand is all you need to get the job done. Even if that's the case, you are missing out on a world of pleasure and exploration.
Why Should Men Use Sex Toys In The Bedroom?
Men's sex toys aren't quite as bad as some people think. Sex toys can improve a man's sex life and are an excellent addition to the bedroom.
Masturbation Can Be Seen As Exciting and Fun
Male pleasure doesn't have to be the animalistic and shameful activity that society has made it out to be. It can be a fun and exciting experience to look forward to. You should be allowed to embrace their sexual urges as they engage in new levels of sexual pleasure with sex toys. When you experience the joys of sex toys, you can begin to view society's negative perceptions of male self-pleasure in an entirely new light.
Give Your Hand A Vacation
What are you to do when you are hot and ready to go, but your partner isn't around or in the mood? Using your hand to achieve an orgasm is great, but it would be nice to give your hand a vacation every once in a while. Sex toys give you the option of changing up the way you approach self-pleasure.
There are many sex toys that are designed to mimic the sensation of anal, oral and vaginal sex. Such toys give men the ability to masturbate in a unique way, thus enhancing the experience.
Sex Toys Allow Men to Maintain Longer-Lasting Erections
Even if you don't need help to achieve an erection, it doesn't hurt to be ready to go when your partner is in the mood. Many sex toys help you achieve longer, harder erections.
Gaining A Better Understanding Of Your Body
Sex toys are an excellent way to explore your body fully. Some men, for example, may wish to explore anal play, but don't quite feel comfortable asking their partner to stimulate that area.
Sex toys allow you to quench you curiosity and experience sensations you've never felt before. They give you the ability to experiment with different forms of pleasure and also gives you the ability to try new and exciting things, such as engaging in anal play without the fear of being judged.
"Good" Masturbation Sessions Become "Great"
Let's say your masturbation sessions are perfectly fine without the assistance of toys. So why would you bother wasting your money? Well, that's because sex toys turn your masturbation sessions from "good" to "great!"
Sex toys are tools designed to enhance your sexual experience and pleasure. And if there's any one thing men specialize in, it's tools. Tools are used to fix cars, computers, prepare food, etc. Tools just make things better. So why not use a tool to enhance sexual enjoyment? Using the right tool for the job will most certainly lead to a more pleasurable masturbation session.
Buying Sex Toys Can Be Empowering
Society has tried to train men into thinking that masturbation is a thing to be ashamed of. Indeed, there are many men who experience feelings of guilt and shame while masturbating. Thus, it can be difficult to put yourself out there as a man to buy that first sex toy.
However, when that first purchase actually happens, you could say that you will undergo a bit of a metamorphosis. Overcoming the stigmas of society allows you to empower yourself and take your self-pleasure into your own hands. It allows you to enjoy your time alone without experiencing feelings of shame and guilt.
Types Of Sex Toys For Men:
Anal Vibrators
Anal vibrators are vibrators meant for the anus and need to have a flared base. Many anal vibrators are curved to stimulate the prostate.
Masturbation Toys
Masturbation toys, Masturbators, masturbation sleeves, and strokers are sex toys for men that offer different sensations from your/your partner's hands, a mouth, or vagina/anus. Many strokers are manual and need you to rub them up and down your shaft. However, there are lots of masturbators for men that vibrate and are even hands-free!
Penis Pumps and Extenders
Penis pumps draw blood into the penis. This cause the penis to be larger and/or have more girth. Penis pumps provide suction, which feels good to many people. A penis extender applies traction to your penis and stretches it over a longer period of time – up to 6 hours per day. The constant stretching of the penis causes natural cell division, which results in a longer and thicker penis.
Why do men use a penis sheath and extender?
Penis sheaths:
Add impressive girth to your penis with a sheath extender. Also excellent if you have trouble staying erect.
Ultra-real feeling, super soft, and stretchy sheaths give both partners pleasure.
For the receiving partner, the sheath extender adds girth. There is more internal vaginal stimulation when using textured sheaths.
For the wearer, its interior nubs and ribs act as a stroker and can be used with or without a partner. A thick loop wraps around the base of the scrotum, which gives a pleasurable tug to your scrotum during penetration or stroking.
Penis Rings
Luxury cock rings are worn around the shaft of the penis keeping the blood flow in the penis creating stronger, fuller, and longer-lasting erections. Penis rings can also be worn around the shaft and the scrotum. This delays ejaculation and creates stronger orgasms. Penis rings can vibrate so that when used during couples play, your partner feels the vibration on her clitoris/vulva. If you turn a vibrating penis ring upside down, your perineum will also experience vibration for even more pleasure.
Prostate Massagers
The prostate or P-spot is similar to the G-spot. It is very sensitive to massage and vibrations. Enjoying a prostate massage does not make you a homosexual. A regular prostate massage removes toxins and reduces the risk of prostatitis and prostate cancer. Prostate massages also improve erectile function and circulation of seminal fluid. An added bonus, it that many people believe that a prostate orgasm, where you do not ejaculate, is much better than a penile orgasm.
Butt Plugs
Why do men use butt plugs?
Men use butt plugs during sex, masturbation, foreplay, or any other type of sexual play because it enhances orgasms and pleasure. The best butt plugs for men are curved to stimulate the prostate/P-spot/male G-spot.
Just like cock rings, butt plugs can also vibrate. The vibration adds extra sensation and pleasure.
Why Do You Want A High-End Sex Toy?
High end luxury sex toys are of higher quality products.
Would you rather drive a Maserati or a Ford? If price were no object, the answer is simple: you would want to drive a Maserati. Why? It's faster, made with better materials, more exclusive, etc.
The same is true with high-quality luxury sex toys. They are:
made of body-safe materials (rather than toxic chemicals that are harmful to your body)
quieter
more powerful
innovative
rechargeable
waterproof
built to last a long time (or will be replaced if they don't!)
High end sex toy manufacturers maintain rigorous standards for their products, spend a lot of time and money on research and development, and stand by their products with at least one-year warranties.
High-quality premium adults toys do NOT have:
rough seams
a rubbery chemical smell like that of a new shower curtain
"jelly" materials
Luxury, quality, and safety come at a price! Remember: you get what you pay for when it comes to adult products.
Do You Need To Clean Your High-End Sex Toy?
It's very important to clean your luxury sex toys for men before and after each use. Regular soap and water can leave a residue. Therefore, luxury sex toys should be washed with sex toy cleaner. To extend the life of your masturbator and stroker, we recommend cleaning your toy with a Toy Powder.
FINAL THOUGHTS
Although nothing compares to your hands and fingers, the best male sex toys are there to add more pleasure! There are plenty of sex toys for men to compliment your perfection. Try one today! You'll never know how good it can be until you try it yourself.
Afterall, don't you like pleasure AND aren't you worth it?
Thank you for reading this guide!