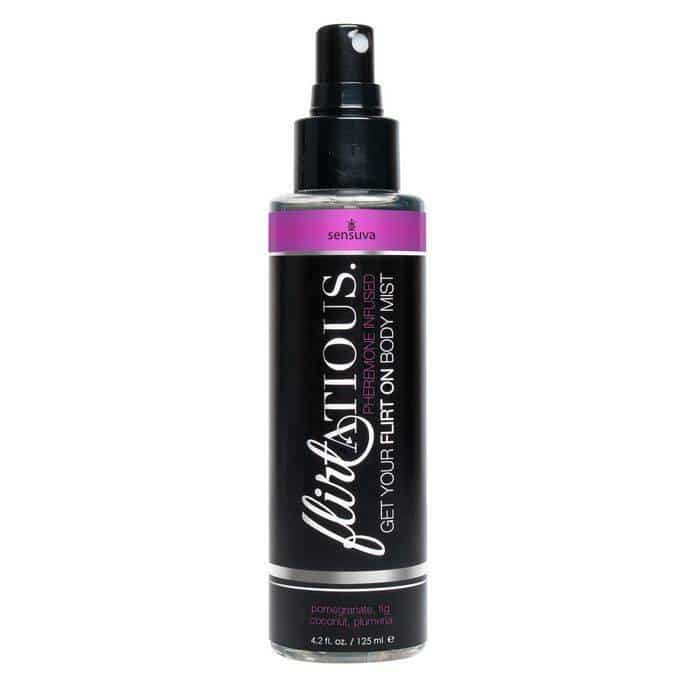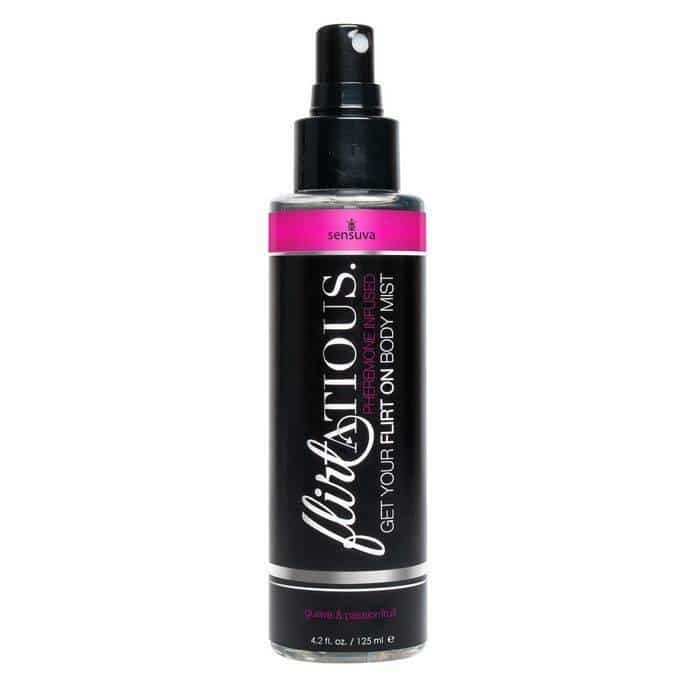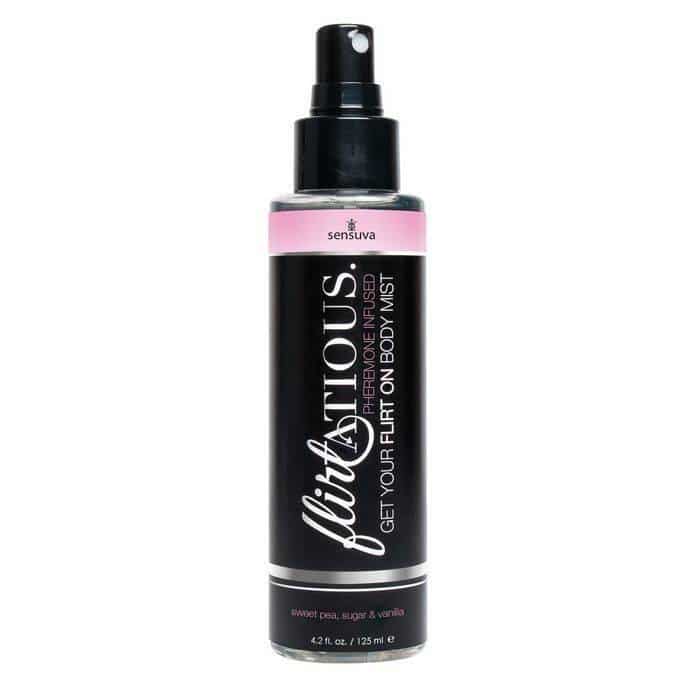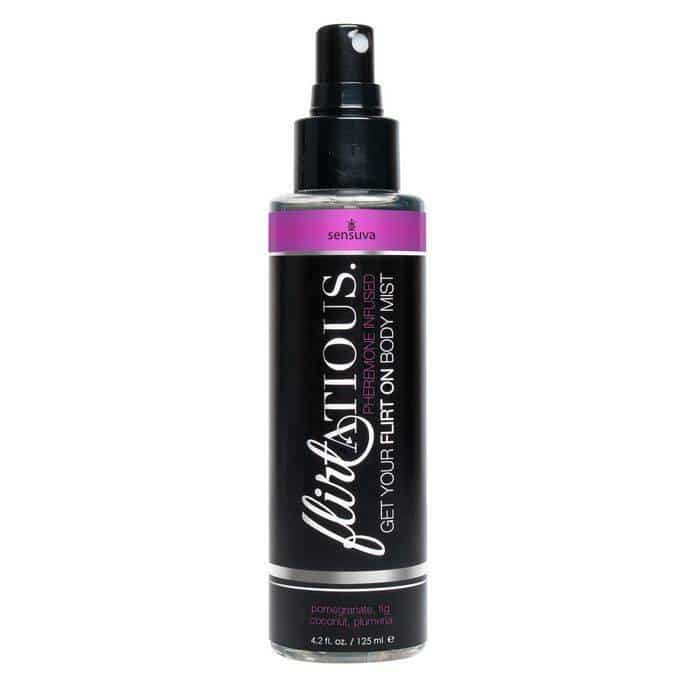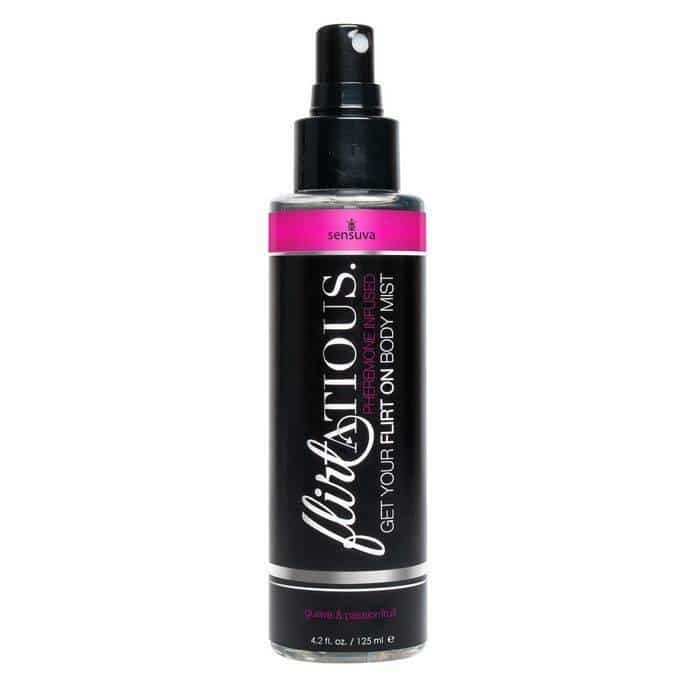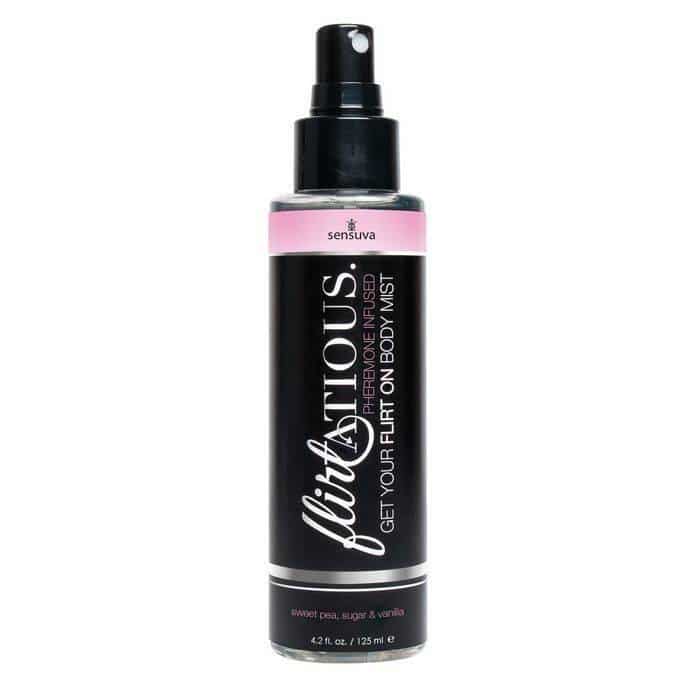 Flirtatious Pheromone Infused Body Mist
Description
Flirtatious Pheromone Infused Body Mist
Flirtatious Body Mist has all natural ingredients that makes the skin soft and supple with the added bonus of pheromone to enhance sex appeal.
This luxury body oil mist is specially formulated with gender friendly pheromones and essential oils. This helps to lock in hydration, which is essential to soft skin. Flirtatious Body Mist replenishes moisture, leaving your body soft, radiant and irresistible to the touch.
You can use Flirtatious Body Mist after a bath or anytime for soft, seductive skin. It is also great to use in bath water to create a sensual spa oil bath.
Features:
Leaves skin super soft
Gender friendly pheromones and essential oils
All natural ingredients
Available scents:
Passionfruit Guava
Pomegranate Fig Coconut Plumeria
Vanilla Sugar Sweet Pea
4.2 fl. oz.