Laid P2 Penis Ring
Description
Laid P2 Penis Ring
A male sex toy designed to be worn around the penis and testicles, this penis ring helps give you a stronger erection and may delay orgasm by slowing the flow of blood from the penis. This luxury c-ring has a unique extension that is angled at exactly 61 degrees in order to massage the erectile tissue behind the testicles, as well as gently push up against the perineum (the area between the testicles and anus) with each thrust during sex. Also engineered for versatility, try turning the Laid P2 Penis Ring in different positions to experience other sensations.
How to use:
How to put on:
Features:
Oval shaped for a better fit around the penis and testicles
Extended end with the logo applied as texture for added sensation to the clitoris
Convex surface that stimulates the perineum
Angled more dramatically than other rings for a stable, comfortable fit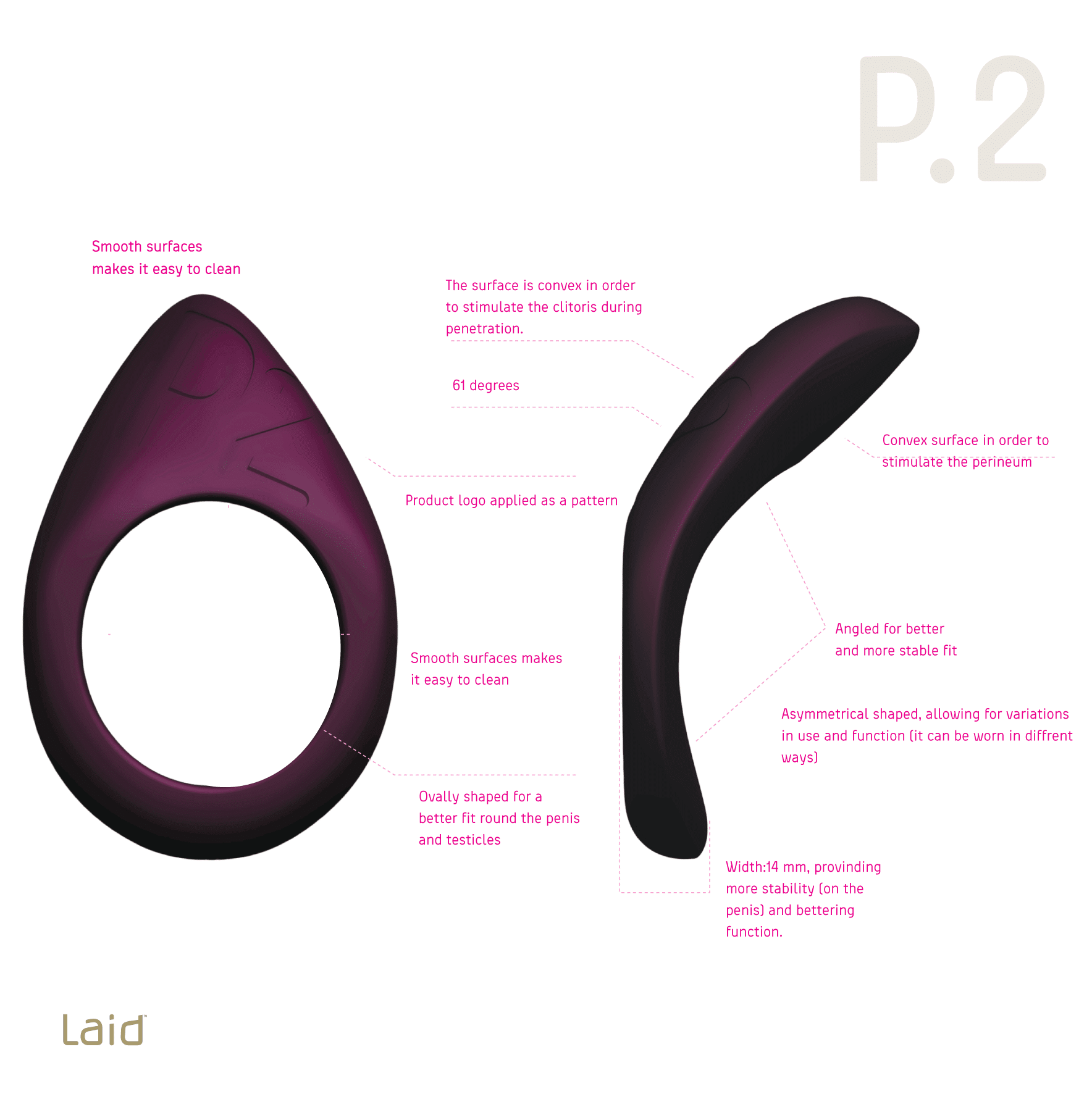 Available sizes:
47mm/1.8in
Measures | 4.5″ x 2.5″
Inner ring measures 2″ D
Weighs | 8.7 oz.
51.5mm/2.02in
Measures | 5″ x 2.75
Inner ring measures 2.25″ D
Weighs | 8.7 oz.