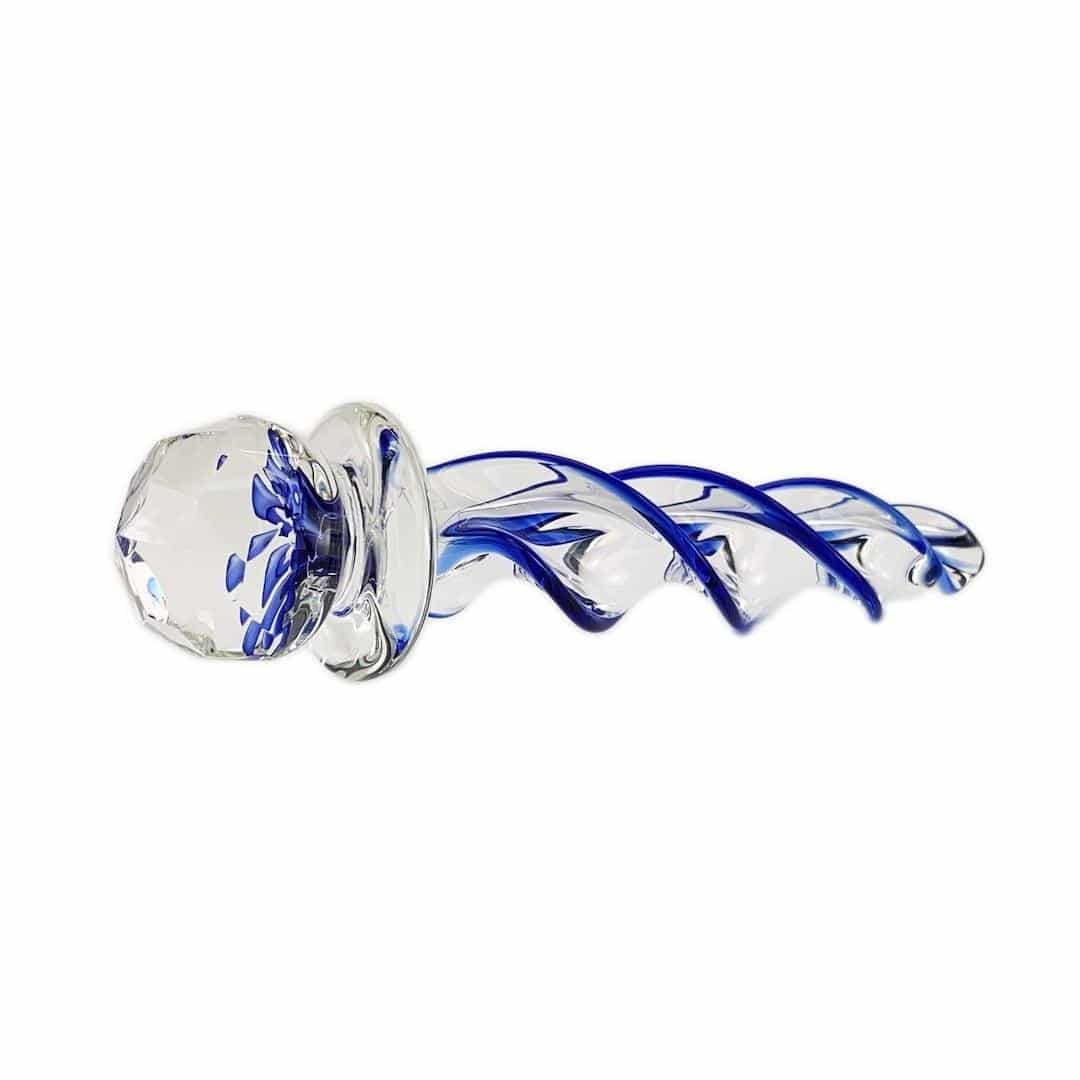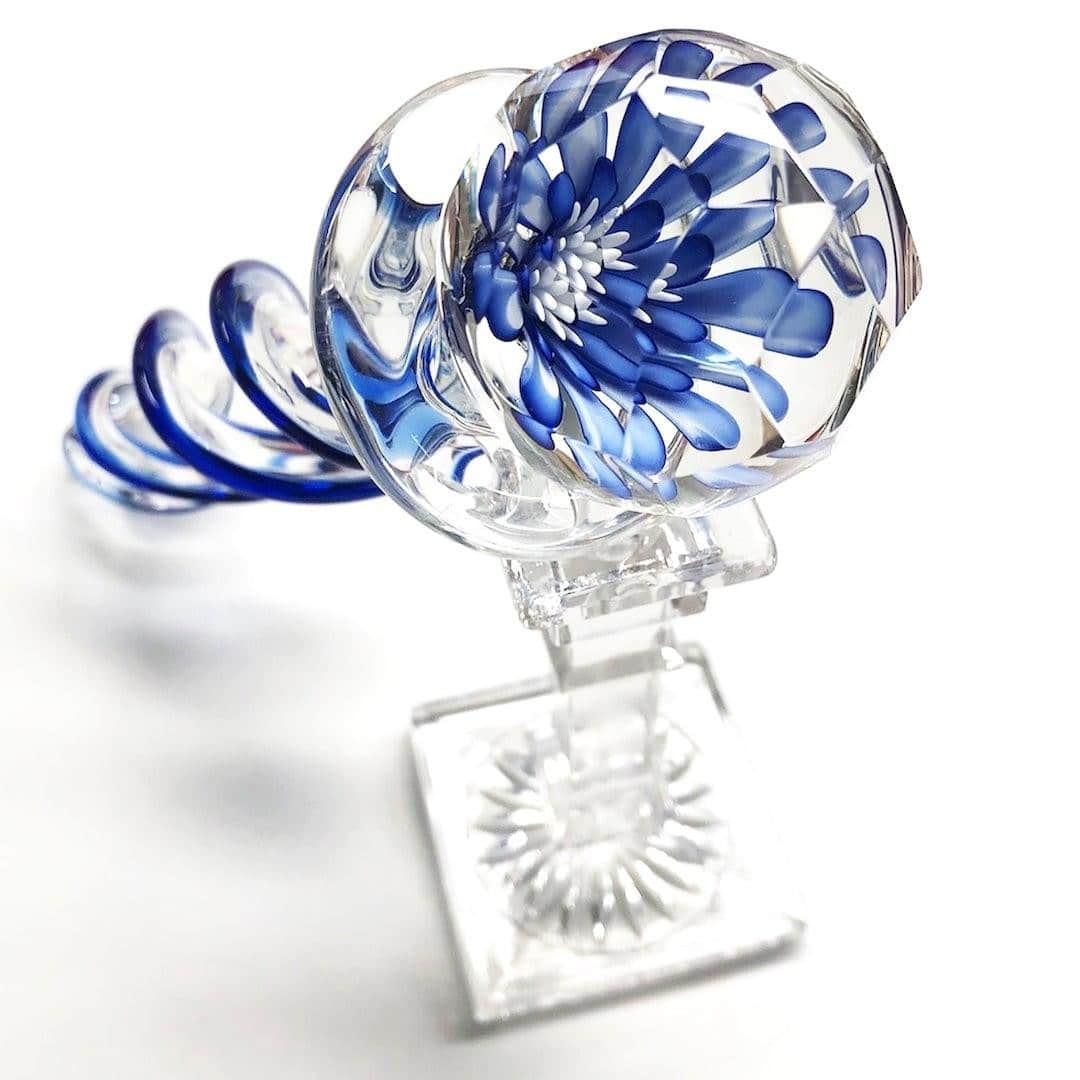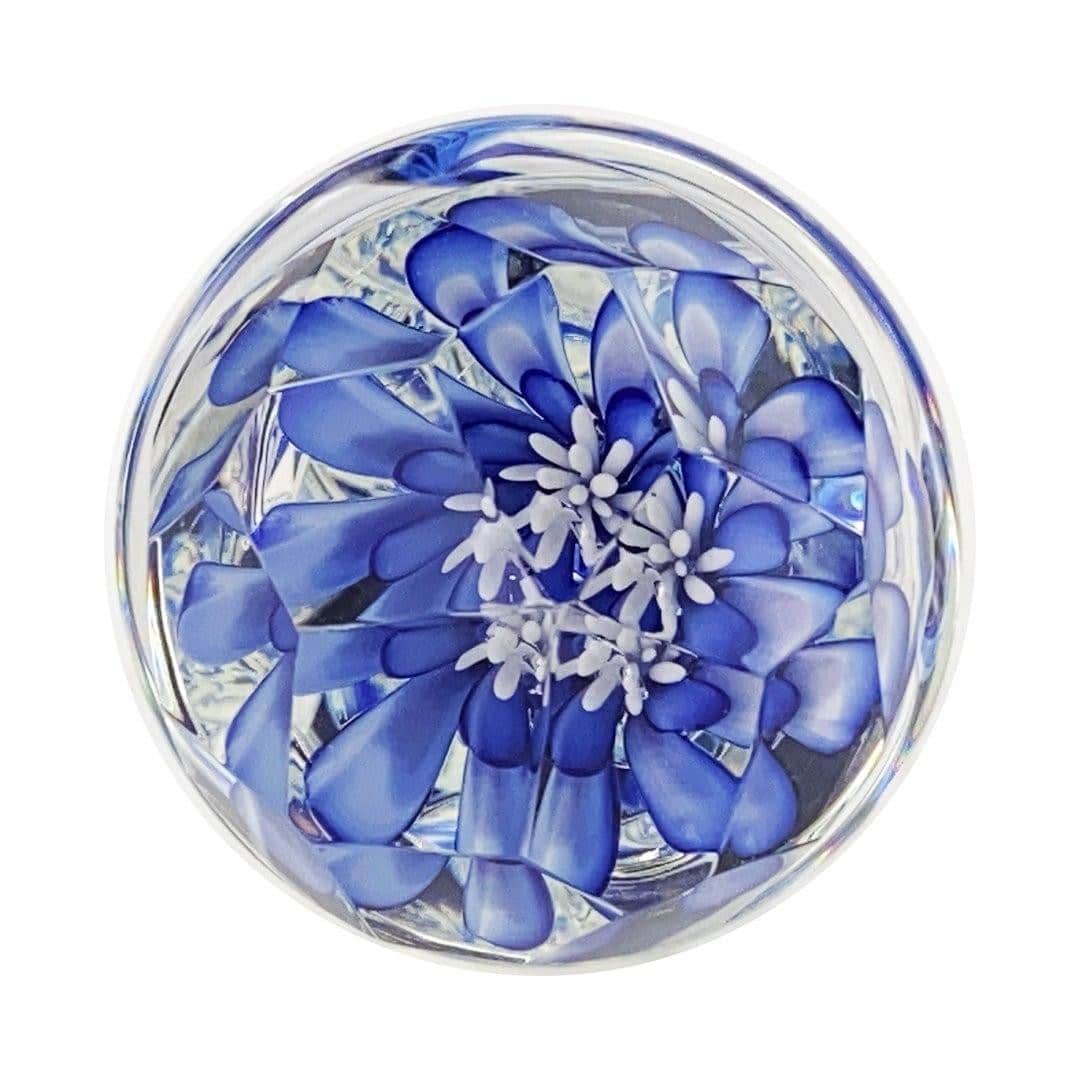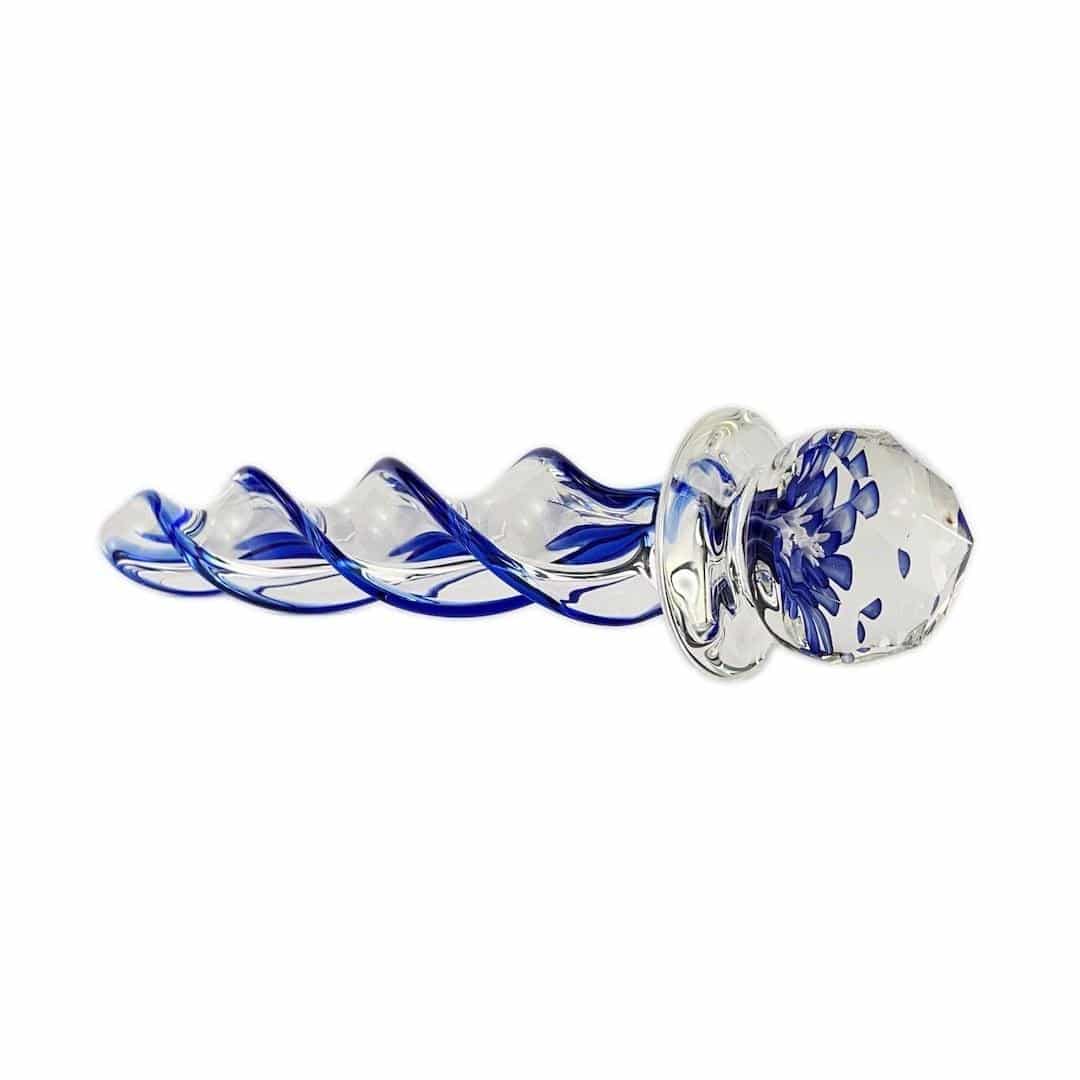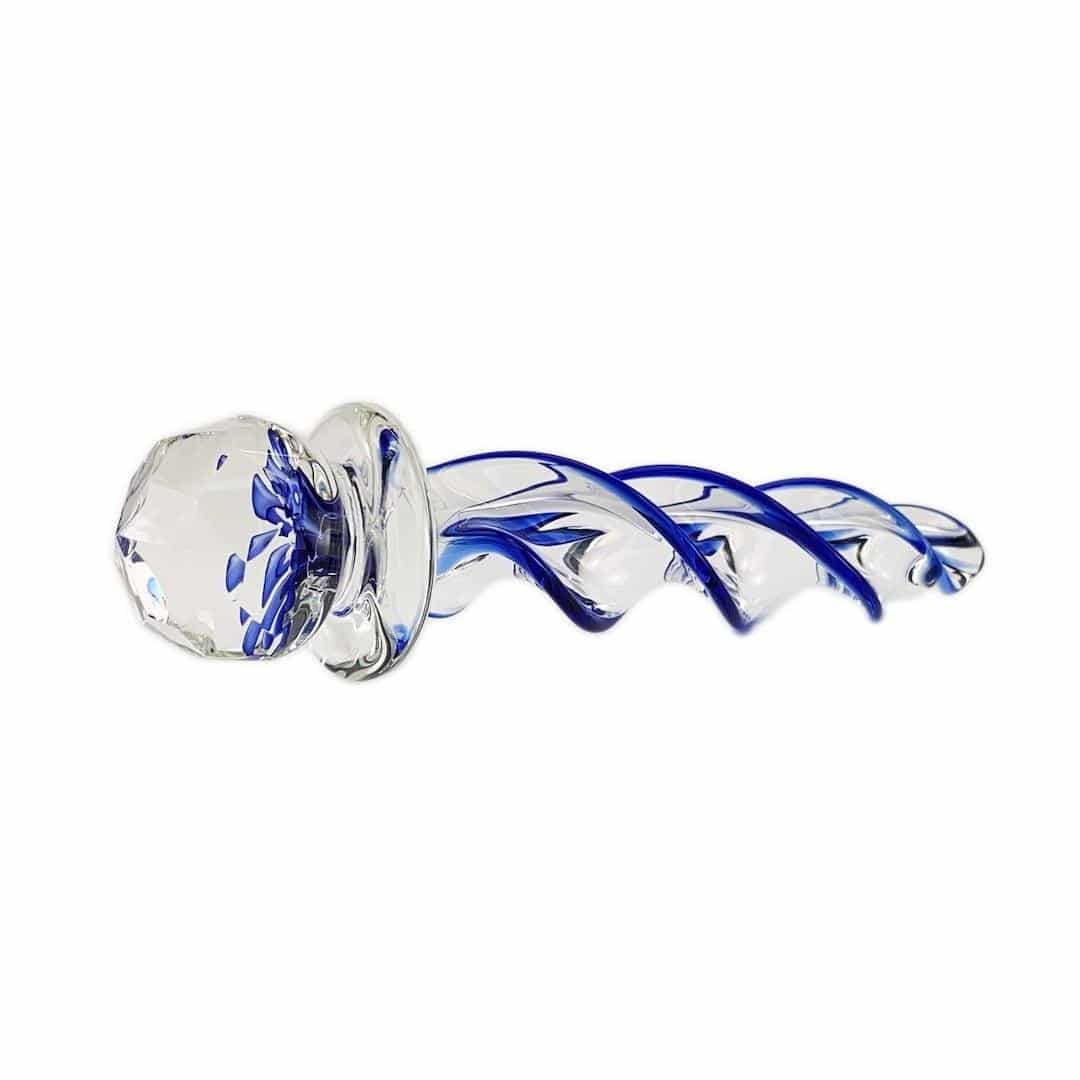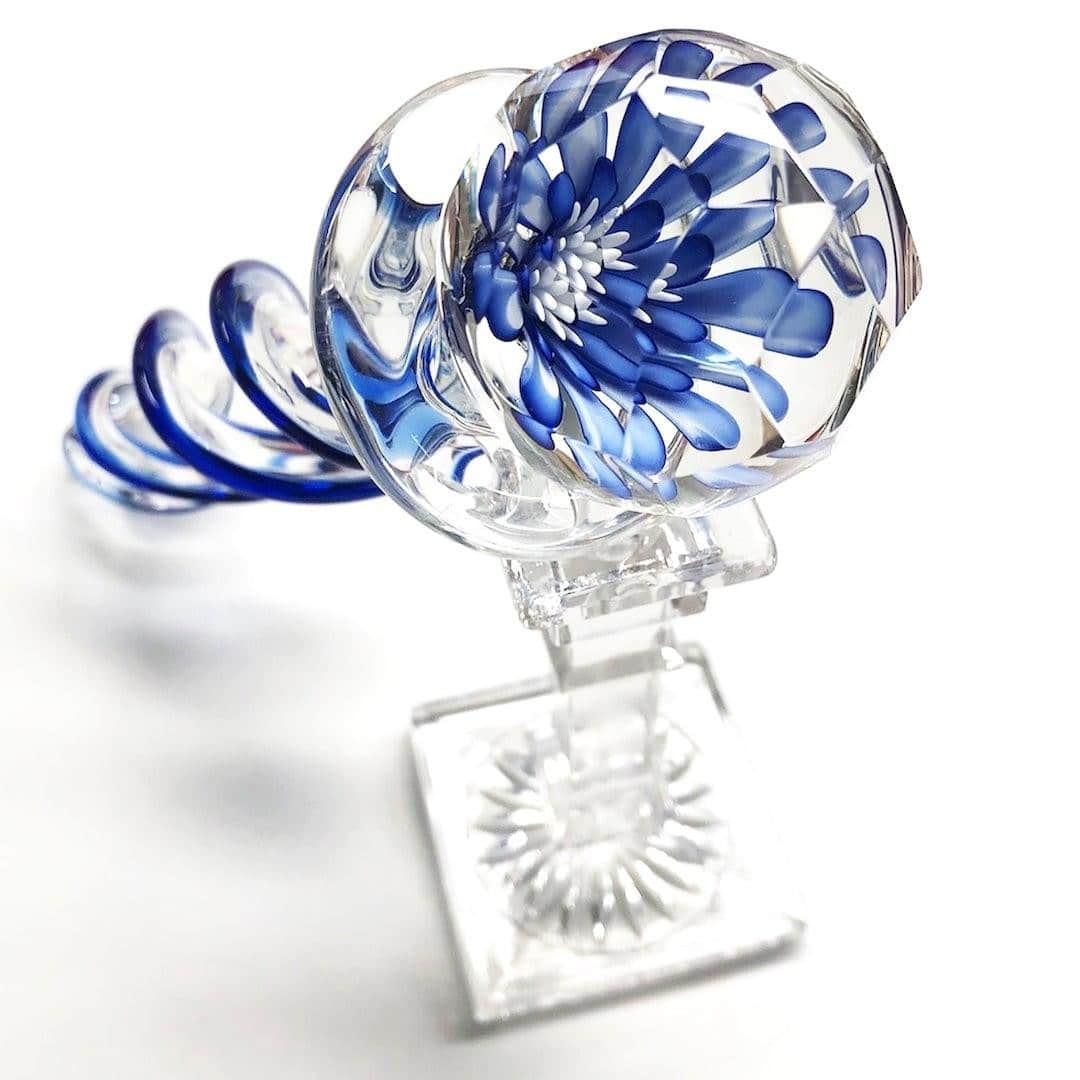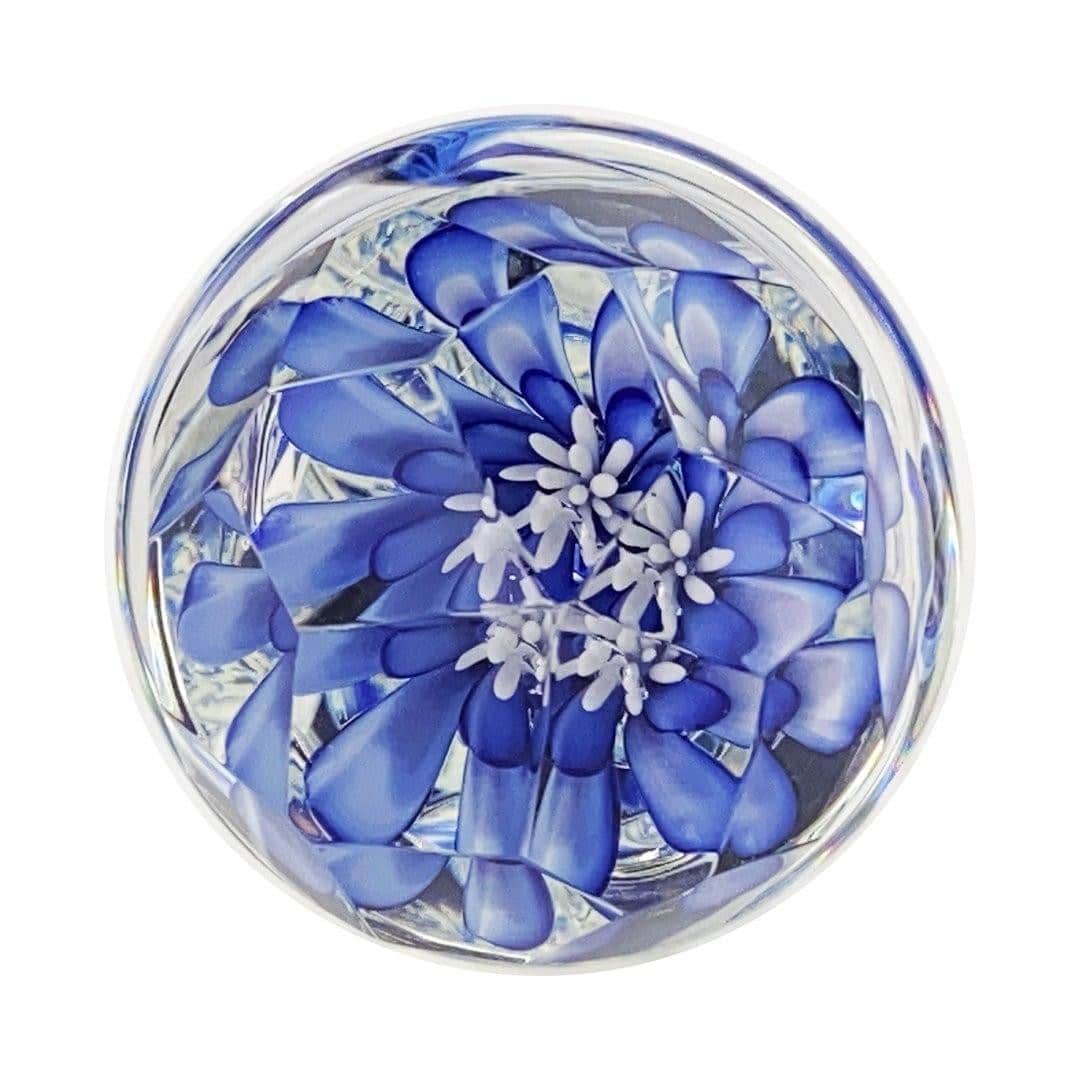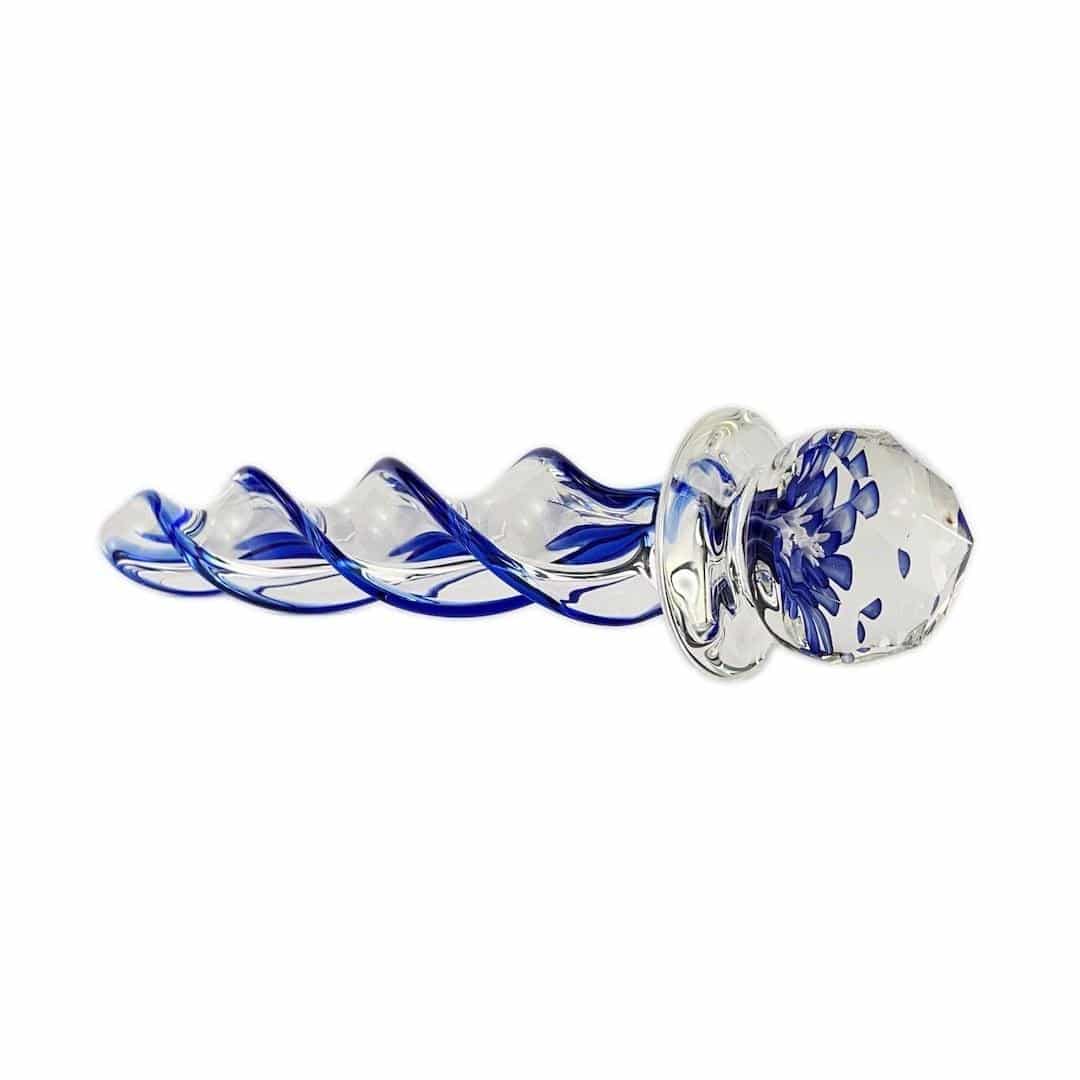 Crystal Delights Faceted Implosion Twist Glass Dildo
Description
Crystal Delights Faceted Implosion Twist Glass Dildo
Unique and handcrafted, the Crystal Delights Faceted Implosion Twist Glass Dildo is excellent for G-spot, A-spot, or P-spot stimulation.
HAND CRAFTED
Hand crafted from a single piece of cobalt blue & crystal-clear hardened borosilicate glass, the approximately 5″ to 6" (insertable length) twisted shaft is topped by a beautiful blue and white "implosion flower" held within a faceted and polished glass orb.
SPIRAL SHAFT
The Faceted Implosion Twist's unique spiral shaft creates wave after wave of sensation as it gently twists, rather than thrusts, inside the body. It's amazing for G-spot, A-spot, and Prostate stimulation, and is safe for both vaginal and anal use.
ECO-FRIENDLY
Made of carefully crafted and properly hardened Borosilicate glass (non-toxic and phthalate free), this luxury dildo is smooth, body-safe, and eco-friendly and perfect for temperature play!
Unique and handcrafted, each Crystal Delights anal toy has been designed for both intimate and aesthetic enjoyment. With no two toys exactly the same, every piece is an adult art sculpture with a special purpose in mind.
All Crystal Delights toys are assembled by hand; this allows Crystal Delights to custom build their toys to order and to quality inspect each toy.
BOROSILICATE GLASS
Crystal Delight sex toys are made from the highest quality body safe annealed (hardened) Borosilicate glass. This provides a friction-free, perfectly smooth, non-porous material that is safe for solo or partnered use. Glass is a natural, eco-friendly material, and is also free from phthalates, toxins, or chemicals that are sometimes found in lower-quality adult toys – so it won't cause irritation or sensitivities!
Glass is a truly unique toy material; it retains temperature well, making it an exciting option for people who enjoy temperature play. It's friction free, and many people find that it allows them to enjoy comfortably wearing – and playing – with their Crystal Delights pleasure products for longer sessions.
USE ANY LUBE
Since it is made of medical grade pyrex glass, every type of lubricant works with this luxury sex toy. Our favorite lube is a silicone-based lubricant.
EASY TO CLEAN
This luxury glass dildo is easy to clean with a toy cleaner.
Features:
Twist dildo for G-spot, A-spot, or P-spot stimulation
Handmade and crafted out of medical grade Borosilicate glass
Smooth Body-Safe Materials
Natural and Eco-Friendly
Use any lubricant
Great for temperature play
Made in the USA
Approximate Measurements*
Insertable Length | 5-6″
Largest Twist Diameter | 1.2″
Weighs | 8.3 oz
*Measurements are approximate and never exactly the same because each piece is hand made.