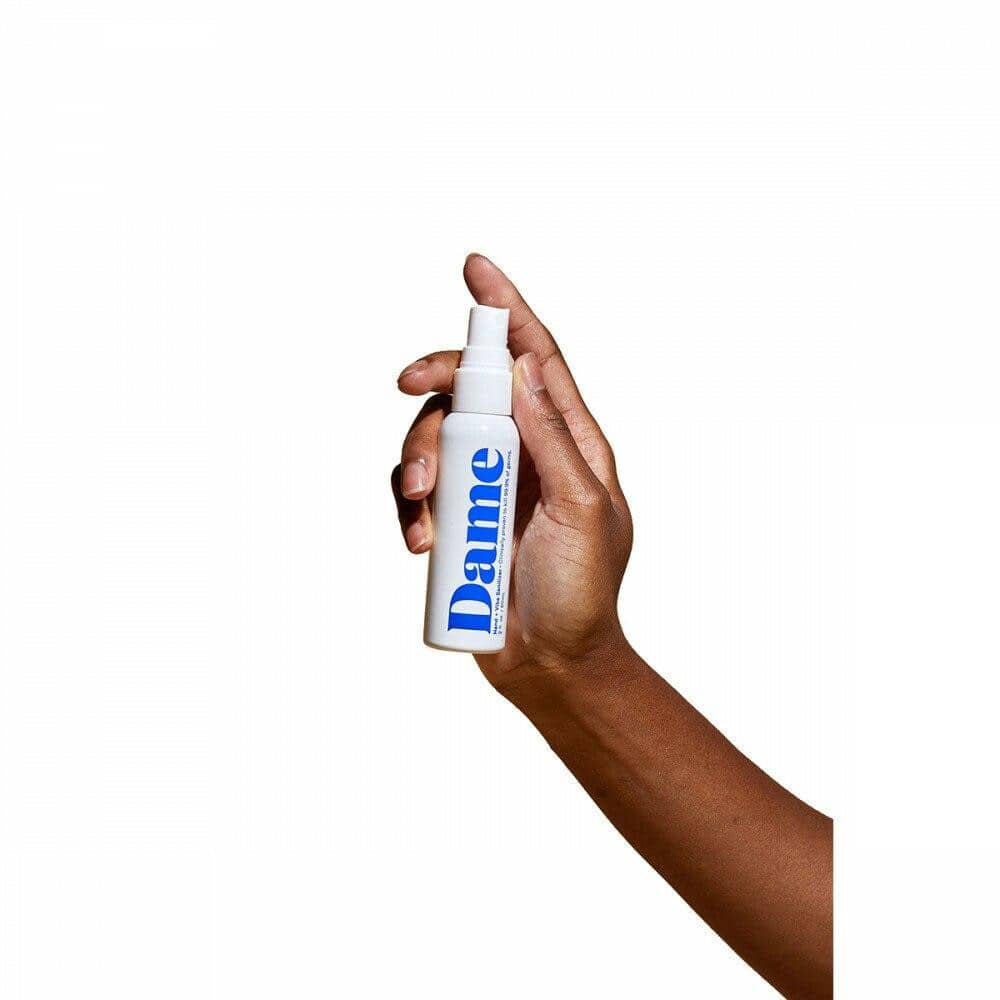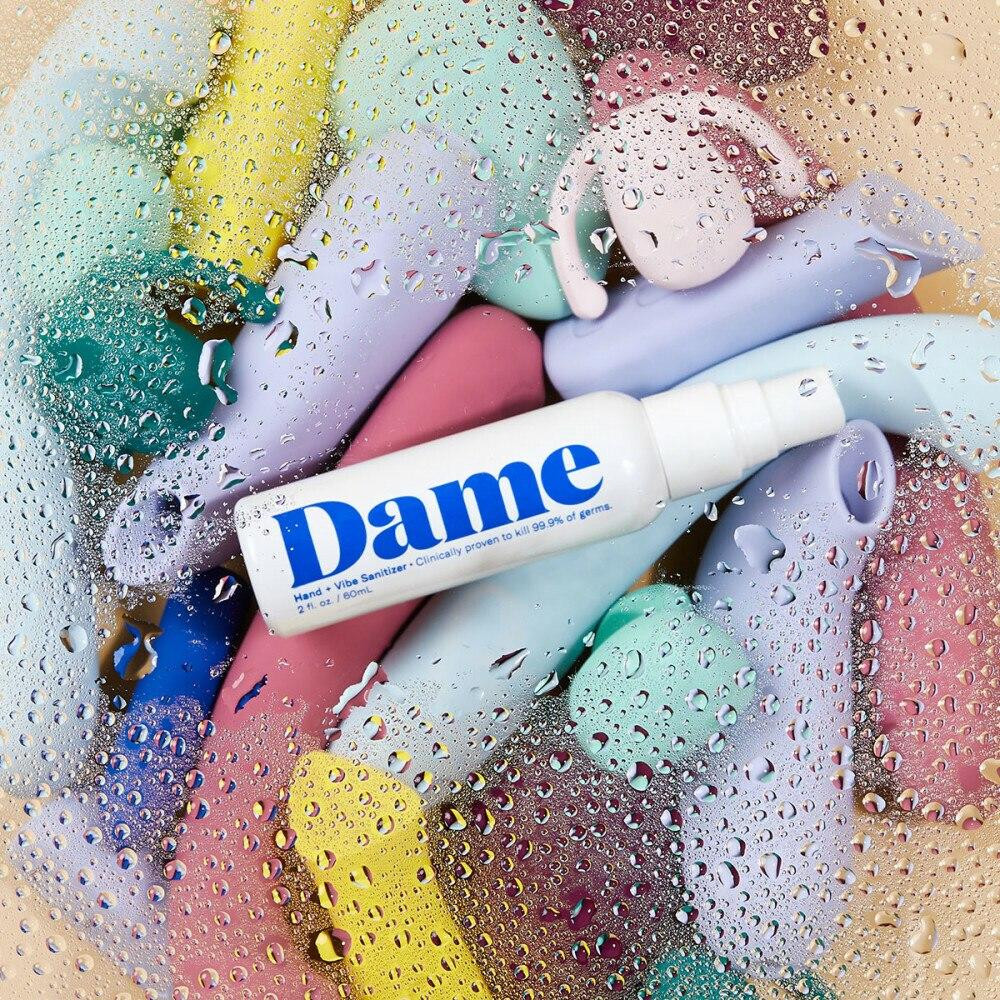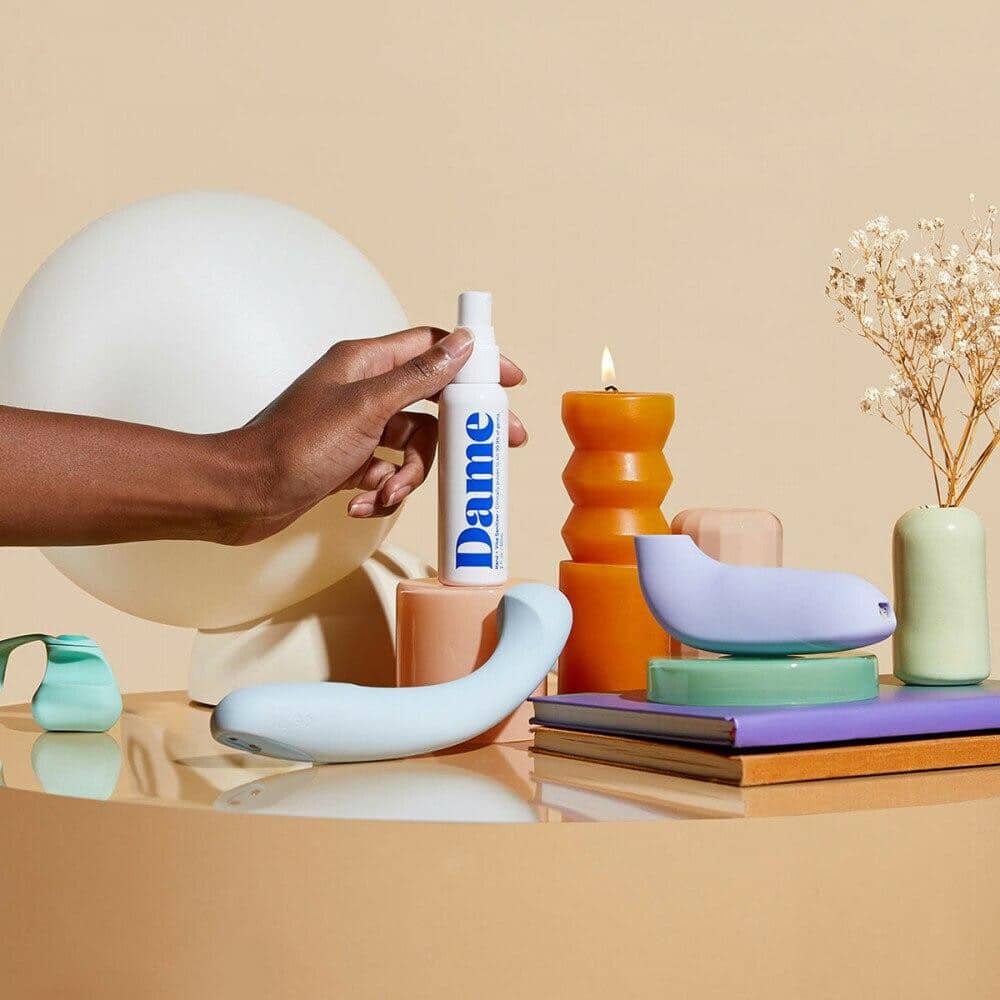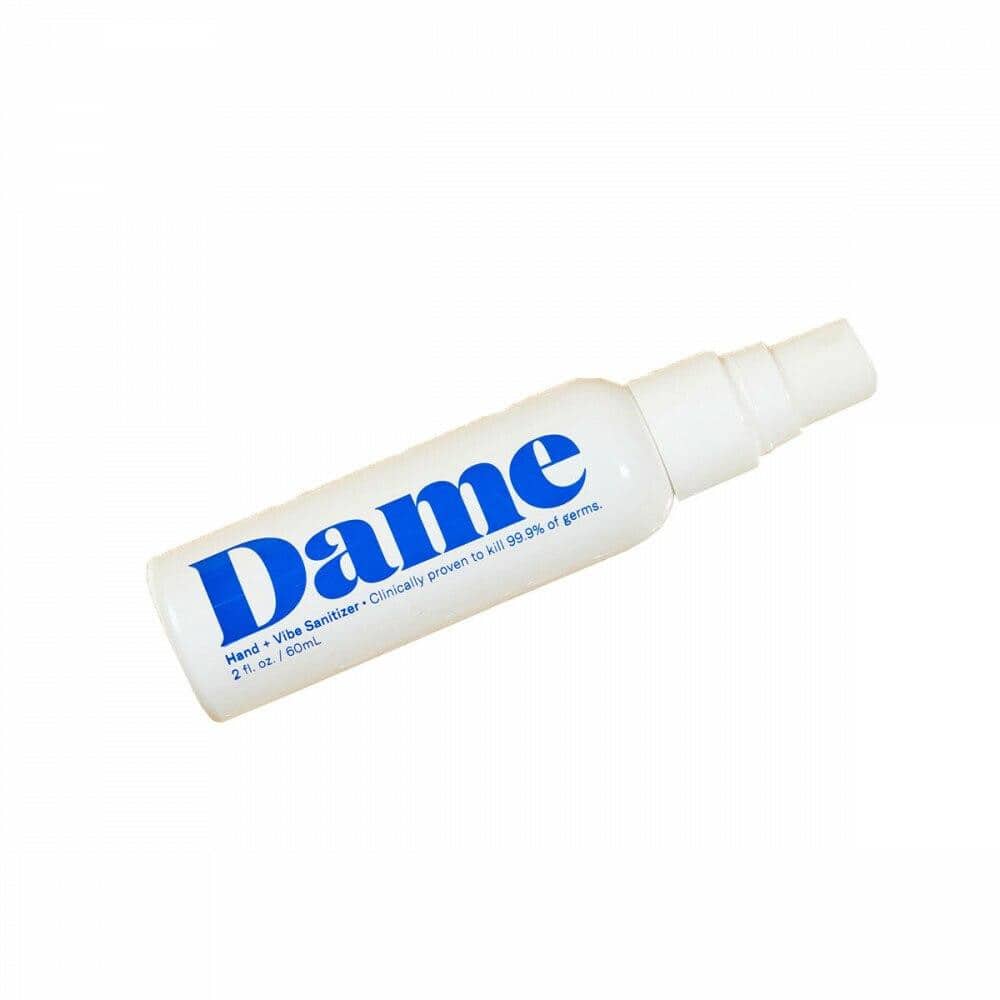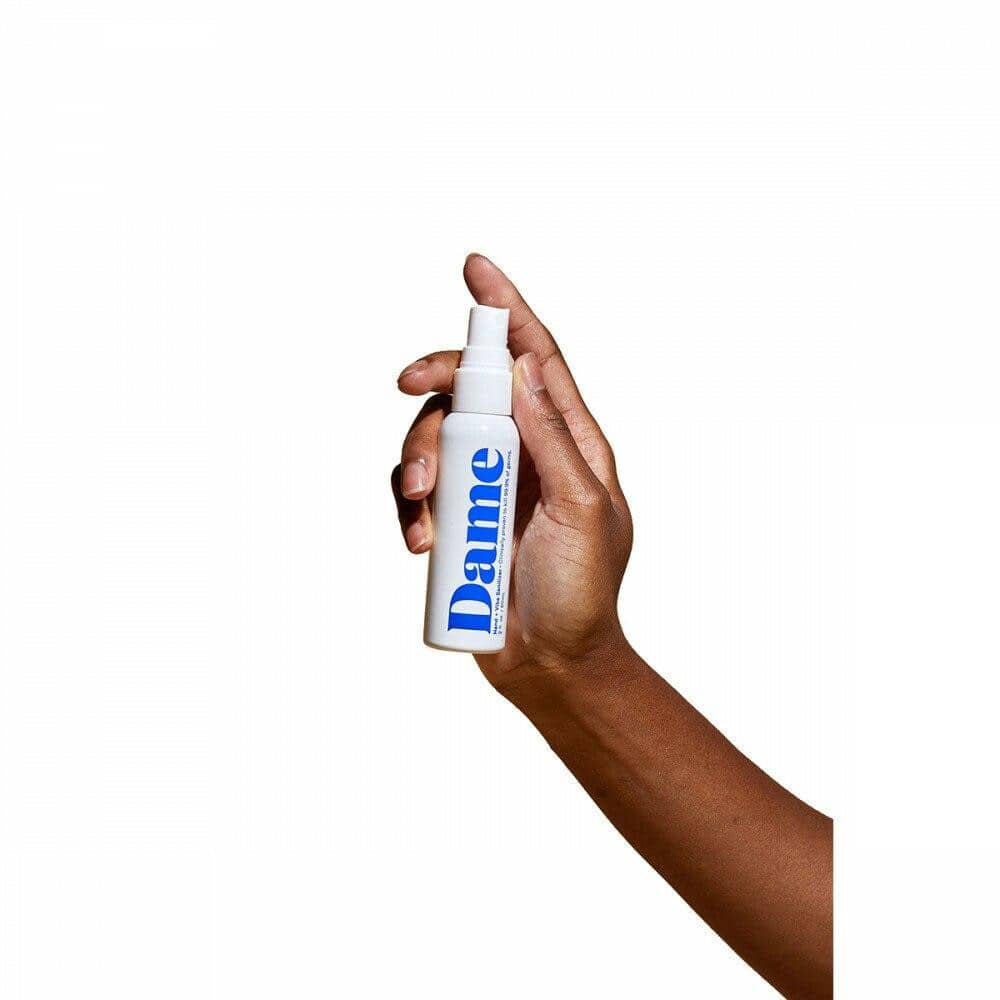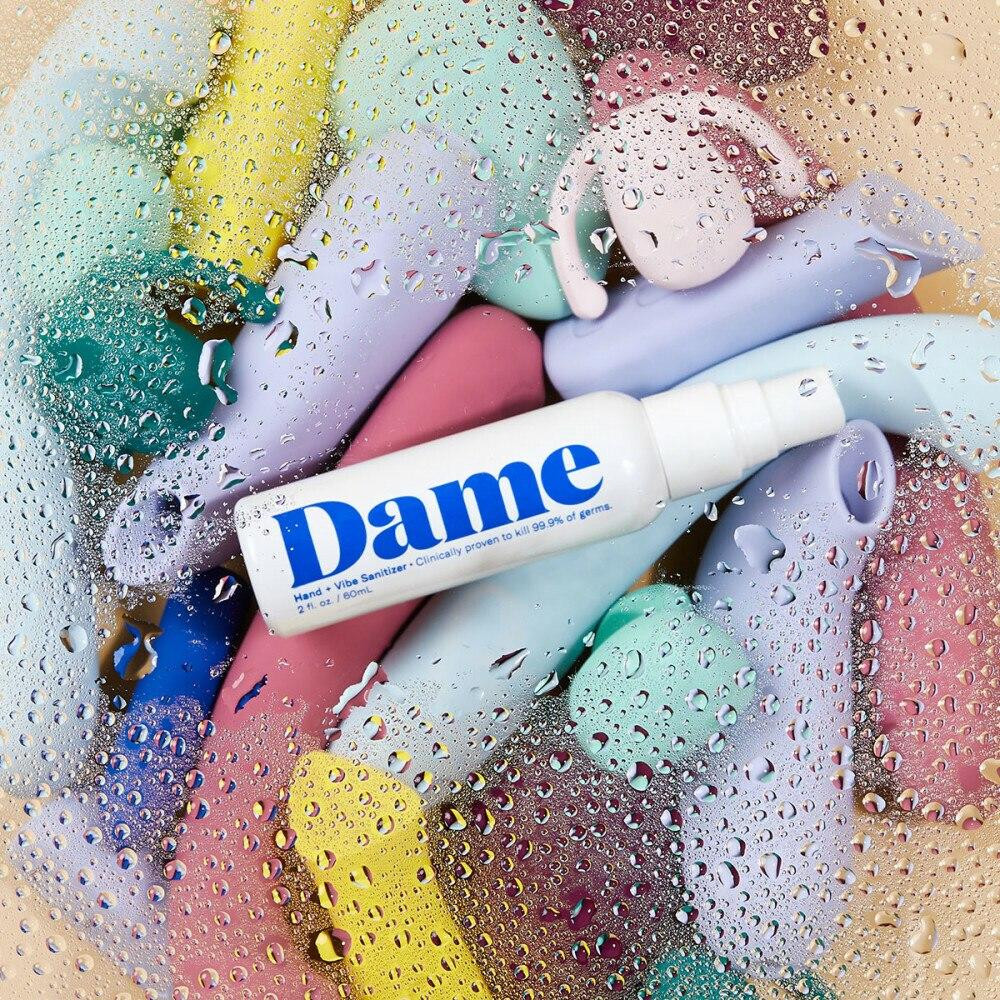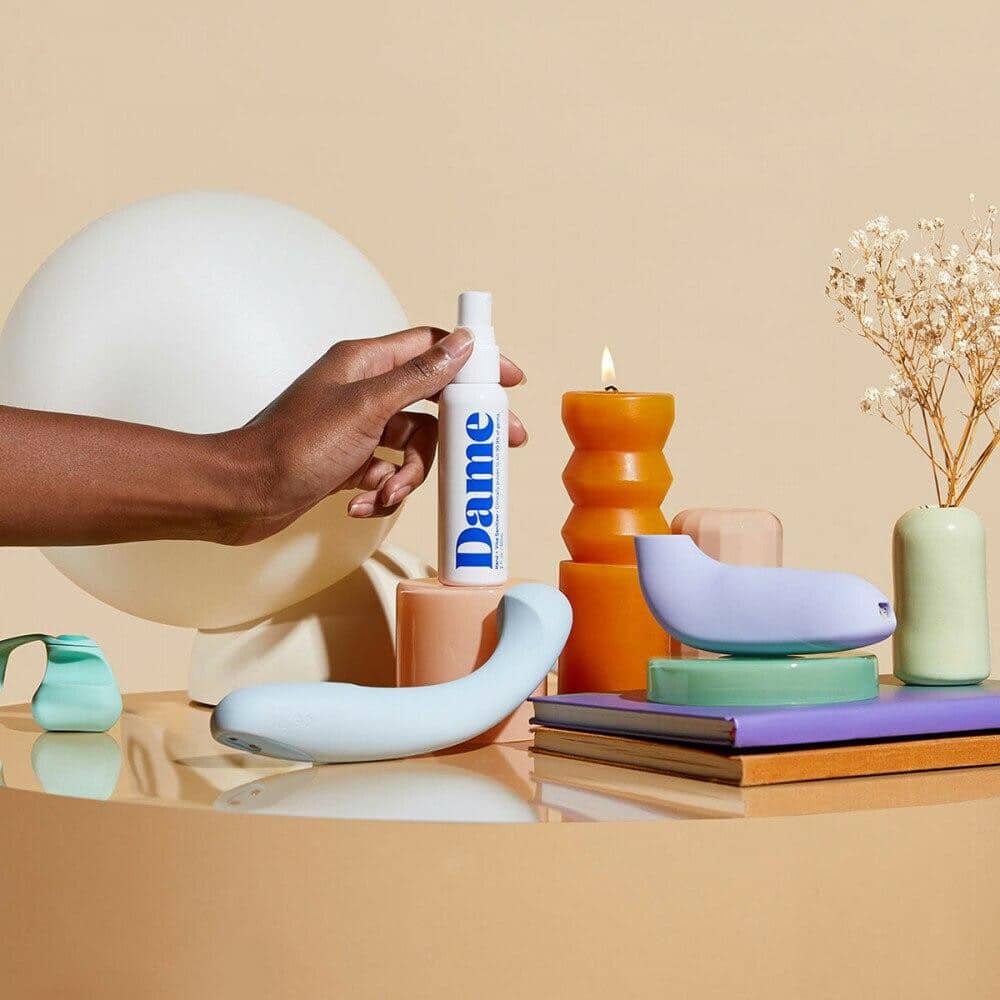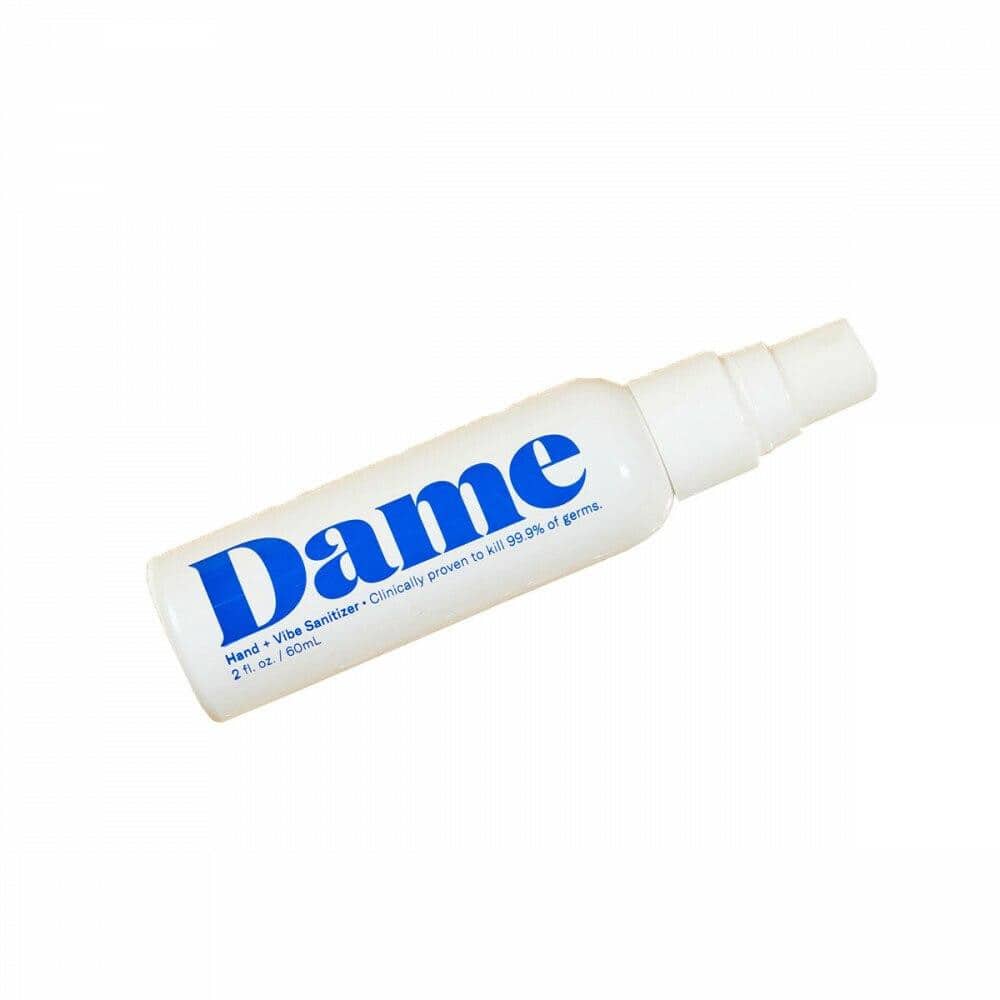 Dame Hand + Toy Cleaner
Description
Dame Hand and Toy Cleaner
Dame's gentle yet effective sex toy cleaner is clinically proven to kill 99.9% of germs*. With a fresh scent derived from sweet orange, a spray or two will leave you and their toys ready for pleasure.
*This product does not meet CDC recommendations for COVID-19.
NO RINSING
This non-greasy and versatile cleaner can be sprayed on your hands or toys and no water is needed! With no residue or no weird smell, this sanitizer is very convenient and discreet.
BODY-SAFE
Dame Hand + Toy Cleaner is vegan, paraben-free, and glycerin-free. It's safe for your sex toys and gentle enough for your most sensitive parts.
Use this toy cleaner on all sex toy materials: silicone, rubber, latex, plastic, or metal.
HOW TO USE
As hand cleaner: spray directly onto your hands and rub vigorously until liquid evaporates.
As toy cleaner: spray directly onto the product, both before use and afterward. Wipe away extra fluid with a clean, dry cloth.
Features:
Gentle hand and toy cleaner
Fast acting & convenient
No need to rinse with water
Proven to kill 99.9% of all germs*
Suitable for any toy material
Gentle on sensitive skin
Vegan
Free of glycerin, parabens, gluten, petrochemical, and sugars
2 fl. oz.
Ingredients | Water**, Isopropyl Alcohol, Hamamelis Virginiana (Witch Hazel)**, Vitis Vinifera (Grape) Seed Extract**, Citrus Sinensis (Sweet Orange)**, Polysorbate, Essential Oil Blend**, Gluconolactone**, Sodium Benzoate
** Naturally derived