Top 10 Best Clitoral Vibrators 2020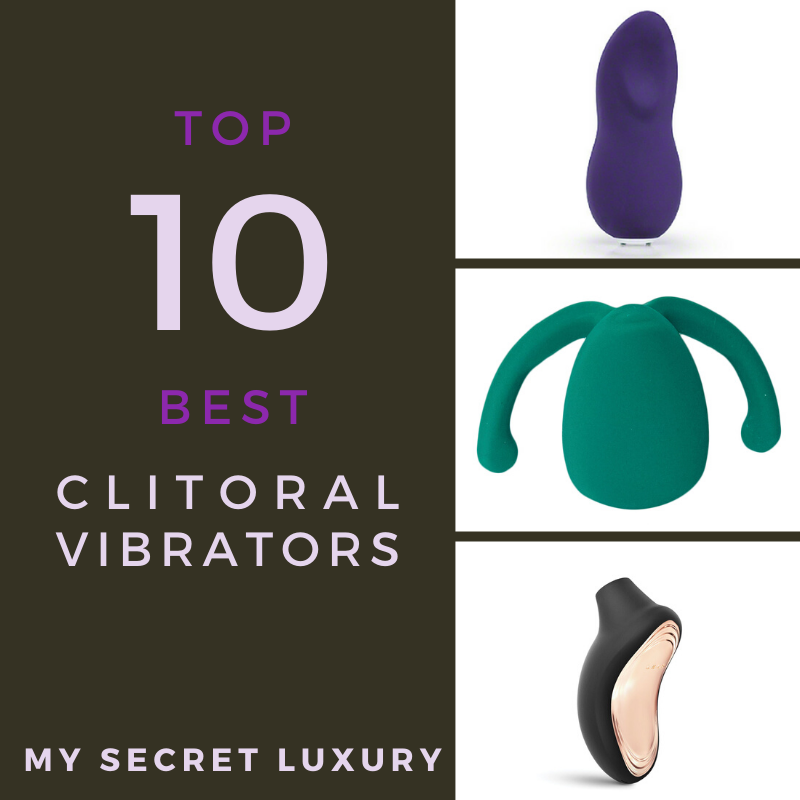 window.SHOGUN_IMAGE_ELEMENTS = window.SHOGUN_IMAGE_ELEMENTS || new Array(); window.SHOGUN_IMAGE_ELEMENTS.push({ hoverImage: '', uuid: 's-39f45d67-5694-4ebf-9833-aa4d1b256bec' })
See our picks for the top 10 best clitoral vibrators and luxury sex toys.
Top 10 Best Clitoral Vibrators 2020
---
This post was last updated on October 5, 2020 at 9:20 a.m.
What Are Clitoral Vibrators?
For people with vulvas, stimulation occurs in several ways:
Externally stimulating the vulva and clitoris
Internally stimulating the G-spot and vaginal wall
Both Externally and Internally or dual stimulation for blended orgasm
Clitoral vibrators are excellent for beginners and newcomers to the world of sex toys, as well as advanced users.
Why?
Approximately 70% of people with vulvas need clitoral stimulation to orgasm. Therefore, clitoral vibrators are a great place to start on your sex toy journey or if you prefer external stimulation. If you are a beginner, when you are ready, you can then move onto internal vibrators. Finally, when advanced and you know what feels good, you could then try dual-stimulation vibrators, a.k.a rabbit vibrators.
See our picks for the top rabbit vibrators here.
The best clitoral vibrators can also be used anywhere you want extra stimulation. Just like other types of vibrators, clitoral vibrators come in many shapes, sizes, and intensities.
THE BASICS . . .
---
Why Use Vibrators?
Vibrators are designed to stimulate your most pleasurable areas. This includes the clitoris, vulva, and G-spot. You might also want to feel different sensations on your clitoris, vulva, or G-spot with the help of something other than a finger, tongue, or penis
Of course, toys are also called toys for a reason - they add pleasure, fun, and playfulness to your sex life and relationship. They let you explore what feels good, add variety to your sexual play, and experiment with new types of sensation.
Sex toys help you figure out what feels good and brings you to orgasm, all good things to know for yourself and to share with a partner.
Plus, they never get tired like fingers or your partner's tongue!