Posted by Sexual Health Educator on 11th Feb 2021
Top 10 Best Fleshlight Sex Toys for Men Alternatives 2021. Buy high-quality masturbators, strokers, and luxury sex toys at My Secret Luxury.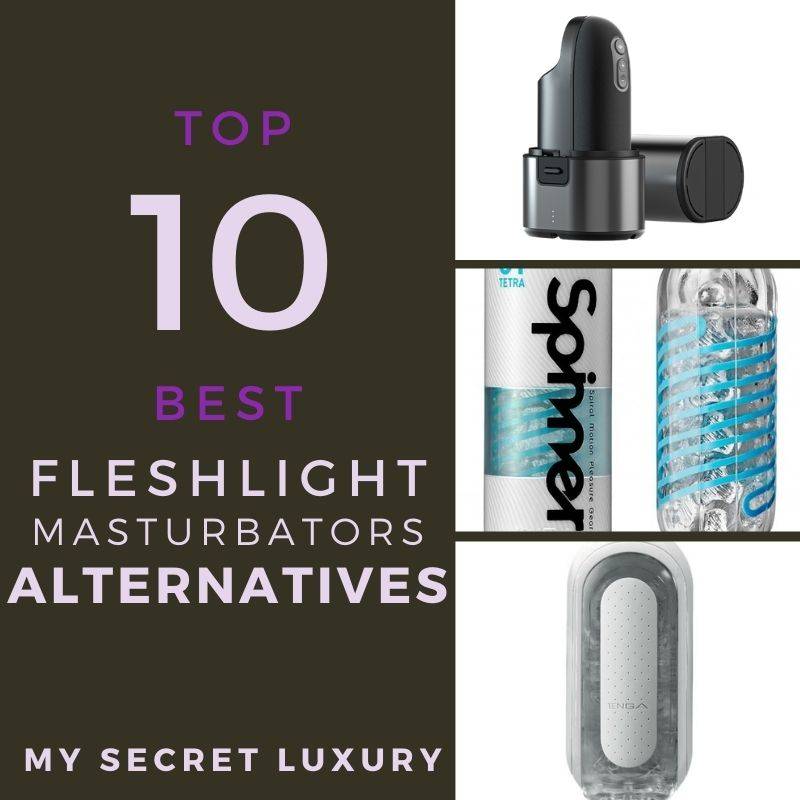 Top 10 Best Fleshlight
Sex Toys for Men Alternatives
---
This post was last updated on February 11, 2021 at 7:50 a.m.
The Fleshlight masturbator and sex toy for men is a classic masturbation sleeve and stroker. When introduced years ago, hiding a masturbator inside what looks like a flashlight was radical and ground-breaking. Now, sleeves and strokers either look like sex toys for men, if that's what you prefer, or are more discreet, without a case hiding the surprise inside.
All premium high-quality masturbators:
Allow you to be in control. Whenever you want, however you like, sleeves and strokers offer you a sexual gratification alternative to fulfill your sexual fantasies and meet your desires.
Are close to the real thing. The best sleeves and strokers have been designed to provide the realistic simulation.
Improve stamina & performance. No matter your sexual experience, there is always room for improvement. Test your skills, practice new techniques, and test how long you can last with a masturbation sleeve.
Offer lots of practice. When using these luxury sex toys, it is an easy, safe, and satisfying way to explore pleasure.
Give you a years of pleasure. With proper use, care, and storage, your luxury masturbation sleeve and stroker will last for years.
Do You Need to Use Lubricant?
YES!! And, lubricant does not mean saliva or vaseline.
Lubrication during masturbation is important because lube makes masturbation BETTER and much more pleasurable. Every sensation is enhanced which will allow you to feel every movement at a heightened level.
For anal play, lubrication is a must. Unlike the vagina, the anus does not produce natural lubrication. Therefore, lube is necessary. Plus, lube makes anal play more comfortable. Anal lubricant, which is thicker than regular lubricant, stays on the skin longer and provides a more comfortable feeling by reducing friction and sensation.
When using premium high-quality luxury sex toys, we recommend using premium lube. If you drive a Ferrari, would you put in regular gas?
We recommend water-based lubricant when using sex toys and silicone-based lube when using non-silicone sex toys. A hybrid lubricant is a mostly water-based lubricant with a touch of silicone for a better glide.
10 Best Fleshlight Alternatives
in 2021

---